Penn's student newspaper The Daily Pennsylvanian recently highlighted Wharton doctoral students who decided to take the PhD path shortly — if not immediately — after finishing their undergraduate degrees at Penn.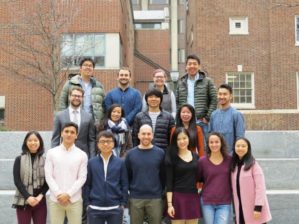 Tanya Paul, W'15, explained how her journey began in freshman year when she served as a research assistant to Andy Wu, GrW'15 — then a first-year applied economics Ph.D. student and now a member of the Management Department at Harvard Business School.
She graduated with a bachelor's in economics in spring 2015 and was enrolled as an accounting PhD student by fall.
2014 Wharton graduate and second-year Wharton Ph.D. candidate Ellen Fu took a different path, spending two years after graduation working in the microeconomic studies function of the Federal Reserve Bank of New York before beginning Wharton's applied economics PhD program.
Read the full article in The Daily Pennsylvanian.