Penn's student newspaper The Daily Pennsylvanian recently highlighted the research that Joy Lu, a fifth-year Marketing PhD student conducted on the effects of binge watching educational videos.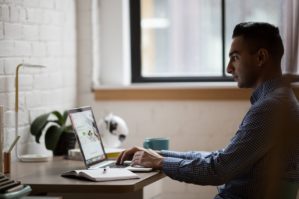 By analyzing the statistics of two Penn online courses on Coursera, Lu and her advisors, Professors Eric Bradlow and Wes Hutchinson, found that those who watched many videos at the same time were more likely to complete the course but did worse on tests than their peers who watched videos steadily over time.
In an interview with The DP, Bradshaw said that it is still too early to make inferences about how cramming affects studying in general, but he expressed excitement for continuing to research the topic in the future.
Read the full article in The Daily Pennsylvanian.