Over the past 10 years, we have welcomed over 200 IDDEAS Scholars from more than 60 institutions to participate in the IDDEAS Program.
IDDEAS Scholars have gone on to enter top business doctoral programs including Boston University, Cornell, Duke, Emory University, Harvard University, INSEAD, NYU, Princeton, Purdue, Stanford, University of Arizona, University of Colorado, Boulder, UC San Diego, University of Michigan, University of Wisconsin-Madison, University of Pennsylvania, Yale University.
Read more below about who they are and what they're interested in — you might find you have some things in common.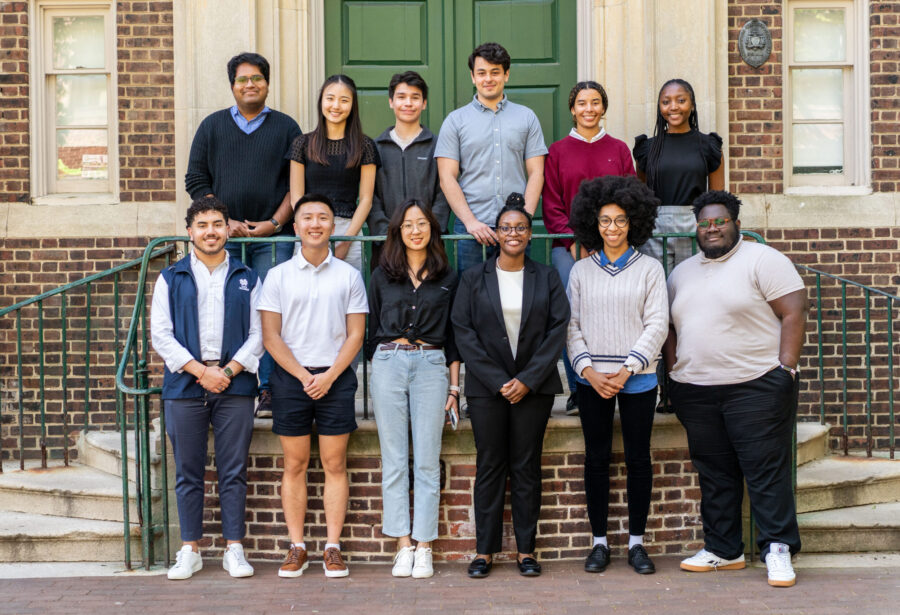 "The exposure IDDEAS provided over these two days has been invaluable. Learning from the brightest Ph.D. students with passionate, driven undergraduates is an environment that can not be replicated anywhere else and by anyone else."
-2023 IDDEAS Scholar
2023 Scholars Biographies

Rohan Ahammed
Rohan Ahammed (he/him) is currently a senior at Pomona College, originally from New York City, and is an Economics major and a Politics minor. Rohan applied to IDDEAS in order to better understand what a doctoral program at Wharton would look like and to learn from the faculty, doctoral students, and his peers about their experiences in the field. He would like to pursue graduate school in the future but is unsure about what pathway is the best fit for him. In his last semester of undergrad, Rohan has been having a great time taking PE classes in his last semester and organizing events to bring his class together as Senior Class President.

Jacinta Arnold
My name is Jacinta and I'm a senior at the University of Pennsylvania studying Neuroscience, Consumer Psychology, and Chemistry. I'm from Toronto, Canada and I'm a triple jumper on Penn's track and field team. During my time at Penn, I have obtained new insights on the scientific background needed to earn a career in medicine. However, I have not had the chance to fully explore the business side of healthcare. By participating in IDDEAS@Wharton, I hope to have the chance to learn more about the options to pursue my interests in healthcare and business. I am grateful for the opportunity to join such an academically rich community and to discuss different pathways involving research.

Logan Balfantz
Hi everyone. I'm Logan, and I study business analytics at Notre Dame. I'm excited to connect with other undergrads considering doctoral degrees in business and a career in academia. By the end of IDDEAS, I'm also hoping to have gained a little clarity on my research interests. There's a discrepancy between my research experience and what I study, so I've found myself discerning between two very interesting fields – management and operations, information, and decisions. Looking forward to meeting you all!

Enzo Bergamo
My name is Enzo Bergamo, and I am currently a senior at the University of Pennsylvania concurrently pursuing a bachelor's and master's degree in Systems Science and Engineering originally from Sao Paulo, Brazil. Since I started my undergraduate studies, I have been extremely interested in academic research and during my sophomore summer I had the opportunity to work as an RA for a lab in the school of engineering focusing on graph neural networks. During the last two years or so, I have developed a significant interest in operations research and the intersection of business and engineering in topics such as supply chains, queueing theory, and network theory. I hope to pursue a doctoral degree in the future to further develop my interest in these areas.

Jemmy Marc
Jemmy Marc is currently a senior undergraduate student at the University of Florida majoring in Economics. He was born in Port-Au-Prince, Haiti, and raised in Miami, Florida before attending the University of Florida. Jemmy hopes to obtain a doctorate degree in Economics in the near future. He was selected as an American Economic Association Summer Program Scholar and a Research in Color Mentee in 2022. He has also had a chance to intern with The Brookings Institution's Workforce of the Future Initiative and is currently an intern with J-PAL Global. After graduating in the Spring, he will be joining Analysis Group as an analyst in their Washington, D.C. office. While he has had experience with education and time-use research, Jemmy is eager to learn about more fields of economics & business research, including but not limited to public and consumer finance. He is extremely excited to attend IDDEAS@Wharton and cannot wait to learn more about what economic and business research looks like at the graduate level, especially by hearing from the current doctoral students. Jemmy believes that IDDEAS@Wharton will be another transformative experience in his path to eventually becoming a Ph.D. economist and researcher.

Ella Montgomery
Ella Montgomery recently concluded her BA in Economics with a minor in Chinese after three and a half years in Loyola University Chicago's Interdisciplinary Honors Program. She has explored the realm of academia as a research assistant, working to support research in Political Economy & Education. She currently works as an Economic Analyst at the US Copyright Office and nurtures an interest in pursuing a doctoral degree in Economics. Ella hopes to gain insight into the life of an Economics PhD student through the IDDEAS program and looks forward to meeting other aspiring scholars.

Gabriel Solis
Howdy! My name is Gabriel Solis, and I am a sophomore majoring in Economics and Mathematics at the University of Southern California. I grew up a native of Southern Los Angeles. My application to IDDEAS is in honor and dedication to my superhero and cousin, Carlos Tinoco, who gifted me with thousands of Marvel comics, shaping me and my nerdy adoration for understanding the world. Although he passed away having battled a brain tumor, my future is devoted to becoming a mentor, champion, and friend to students and communities with similar backgrounds, just as my cousin was to me. To accomplish this commitment, I hope to pursue a Ph.D. in economics, specifically focusing on applied research in public and developmental economics. Through IDDEAS, I gain the opportunity to take a step forward towards this promise, learning the stories and advice of faculty and doctoral students on careers in university teaching.

Ronald Wang
Hailing from Hong Kong and San Francisco, Ronald is a junior majoring in Economics and Mathematics at Georgetown University. He was fascinated by behavioral economics research from reading Nobel laureate Richard Thaler's Misbehaving and became interested in understanding the human decision-making process. He hopes to further integrate psychological insights into his economics research to improve existing economic models, thereby better evaluating market mechanisms and optimizing incentive designs on all scales. He plans to pursue a PhD upon graduation and therefore is extremely excited to participate in IDDEAS to gain exposure to doctoral research at a world-class institution. Upon the completion of his doctoral studies, whether in academia or corporate settings, he hopes to make a difference by improving decision-making with his research.

Naya Welcher
Naya Welcher is a second-year Mathematics Major on the Pre-Law Track at Spelman College from Stone Mountain, Georgia. She began her college journey in the summer of 2021 as a student in Spelman's competitive Women in STEM Summer Bridge Accelerator. Through WiSTEM, Naya developed a fiery passion for changing the lives of Black People through Mathematics. This mission informed her role as Freshman Class Council Treasurer, intending to increase the financially literate population of her class. Honoring her campaign promise, she conceived and implemented March Madne$$, a panel by Historically Black College and University (HBCU) Alum about funding secondary education and strategies to maximize summer internship money. This past summer, Naya worked as a Client Advisory Intern for Bessemer Trust where she increased her understanding of Wealth Management. Currently, she holds the AltFinance Fellowship in support of its mission to educate HBCU students on Alternative Investments. Believing that adequate financial literacy education is key in eradicating Mass Incarceration, Naya is intentionally active in community-based organizations across Spelman's campus. She serves as treasurer of Gifted Girls of Grace, a mentoring organization for teenage girls. She is a member of the Bonner Scholars Program, devoting much of her time to Economic Discrimination Research and improving the environmental health of the West End community. This summer, she plans to intern at Oaktree Capital Management in Internal Audit to grow in knowledge of operations of the private equity sector. In addition, she is a member of Spelman's Ethel Waddell Githii Honors Program, the Spelman-Morehouse Pre-Law Society, and Spelman College's Chapter of Fair Fight Action.

Nandi Whitley
My name is Nandi Whitley. I am an honors senior business economics student at North Carolina A&T State University. I applied to the IDDEAS program because I realized I can make the most significant impact on the issues that I care about most by obtaining a Ph.D., becoming a subject matter expert, and advocating on behalf of others in the rooms where decisions are made. More specifically, I aspire to obtain a Ph.D. in economics because I am passionate about increasing educational outcomes in children from lower socioeconomic households and underprivileged communities. Over the past 7 years, I have volunteered as an afterschool tutor/ mentor to underprivileged youth within the Black community in North Carolina and South Carolina, where I have observed that most of the students struggled with the issues of falling behind and not receiving adequate parental support in their academics. I hope to produce meaningful research and policy recommendations to provide opportunities for students to obtain even greater academic success than I have accomplished.

Grace Zhang
Grace Zhang is a junior at The Ohio State University pursuing a dual degree in finance and mathematics, with a minor in psychology. She grew up alongside the sandy beaches of Wilmington, North Carolina, before eventually moving to Cincinnati, Ohio (quite the weather change). As an active attendee of Fisher Brown Bag seminars, she discovered her interests in research early on and is currently writing a paper on the behavioral influence of digital communications and its effect on human tendency to decline and/or ghost invitations. Through IDDEAS, Grace hopes to realize her goal of pursuing a Ph.D. in marketing and is looking forward to meeting a diverse cohort of passionate, hard-working, and curious scholars who champion her same passions on uncovering how the world works.

Songyang Zhang
Songyang is a current junior student studying at the University of Chicago, originally from Beijing, China. She studies psychology with a minor in statistics. Her research interests are in behavioral science and decision-making. Currently, Songyang is working on randomized-controlled trial studies, which analyze behavioral message interventions to promote intention in preventative healthcare measures. Applying to IDDEAS, she wishes to learn more about applied decision-making research in business schools and connect with peers.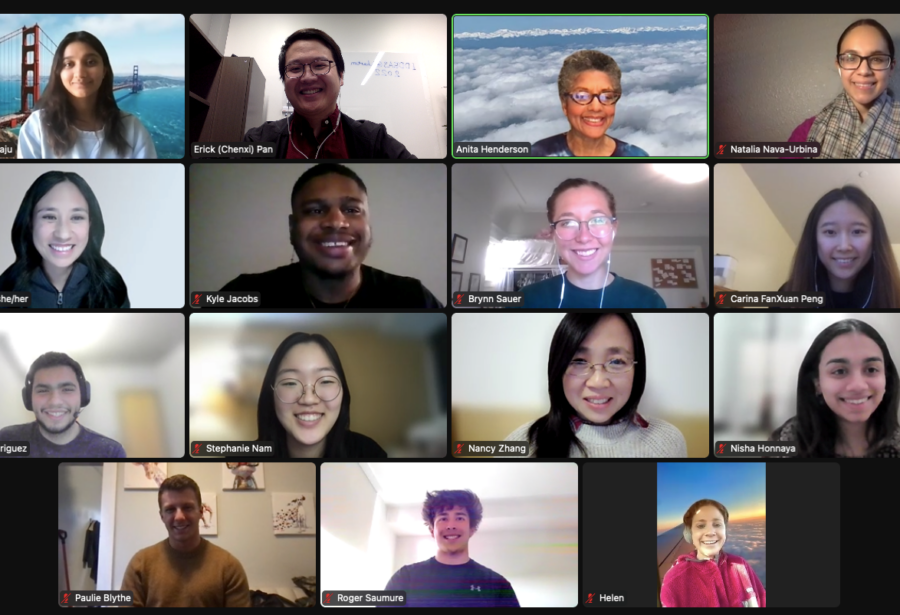 "Words can't describe how happy and grateful I am. Thank you again for organizing IDDEAS, an exceptional program that helped me get to where I am today."
-2022 IDDEAS Scholar
2022 Scholars Biographies

Sreeja Apparaju
Sreeja Apparaju is a junior at University of California, Berkeley studying Computer Science and Economics. She was born in India and raised in Kuwait. Currently, she is working on a research project with faculty focusing on developing Sustainable, Shared – Prosperity Policy Index (SSPI). The combination of Sreeja's research experiences along with professional background grew her interest in pursuing a PhD in the Applied Economics and Finance realm. Through IDDEAS, Sreeja looks forward to gaining a better understanding of research in graduate business school and learning from Wharton instructors and other IDDEAS scholars!

Paul Blythe
I am a current Marketing and Psychology undergrad at Ohio State University. My academic, consulting, and military experience have pivoted my interests into the field of research as there are so many unanswered questions to explore in the realm of marketing. My professional goal is to pursue my Ph.D. In marketing studying consumer behavior and eventually continue my career into academia as a professor.

Nisha Honnaya
My name is Nisha Honnaya and I'm currently a senior at NYU Stern School of Business, studying Finance and Computing & Data Science with a minor in Spanish. I'm originally from Connecticut, but am currently living in the city! My current research on art market valuation through my senior thesis seminar inspired me to apply to IDDEAS and further explore doctoral research. I'm excited to learn more about opportunities in research and learning from my peers!

Kyle Jacobs
My name is Kyle Jacobs and I'm a Senior and Virginia State University. My major is Agriculture and my concentration Business and Economics. I am an innovative problem solver with interests and experience at the intersection of sustainability, technology, innovation, and global development. I'm passionate about solving the world's problems through technology and innovation. I want to dedicate my career to alleviating poverty and zero hunger. During my undergrad experience innovation and research have been my core focus. Within the past school year, I've had the chance to participate in several business pitch competitions. The most valuable experience from the Artificial Intelligence internship was that advanced technology can be affordable and easily accessible. A.I. Technology is already integrated into our everyday lives and my goal is to highlight how important technology adoption is to solving complex problems at an affordable price. Becoming a business professor would allow me to continue to collaborate on research projects that focus on global development. I Could also provide research opportunities for other minorities like myself who don't have the resources or network to gain access to A.I. or global development projects. I am a 4 time (and counting) national pitch/speech/case study competition winner. -1st place winner of the 2021 Kroger Zero Hunger Zero Waste Challenge -2nd place winner of Thurgood Marshall College Fund's, The Pitch 2020 -1st place winner of 2021 Thurgood Marshall College Fund's, The Pitch 2021 – 1st place winner of the 2021 Ally Stock Market Investment Challenge – 1st place winner of the 2021 Stanley Black & Decker Innovation Challenge. In my spare time, I work with local non-profit organizations and travel. SPECIALTIES: Design Thinking | Data Analytics | Consulting | Research Mentoring| Networking Skills and Innovation.

Helen Johnston
Hi everyone! my name is Helen Johnston, I'm from Park City, Utah and I attend school at the University of North Carolina– Chapel Hill. I'm studying Economics and Behavioral Data with a minor in Statistics. I'm really passionate about increasing LGBTQ+ representation in research and finding ways to make technology, especially AI, more equitable. I'm currently working on the User Research team for an NLP startup, Otherside AI. Following graduation, I will be working for Google as an Associate Product Marketing Manager. I'm hoping during IDDEAS I will learn more about how getting a PhD will be equip me to better pursue my passions.

Stephanie Nam
Stephanie is currently a junior at the University of Pennsylvania studying Mathematical Economics. She was born and raised in Southern California. And, she is interested in quantifying relations within urban systems and making sense of an individual's choice of behavior. She has been a part of a diverse range of projects from transportation planning to behavioral economics, motivating her interest in doctoral research and study at business schools. She is excited to meet and learn from the IDDEAS instructors and other motivated scholars.
Natalia Nava-Urbina
Hello, my name is Natalia Nava-Urbina. I am currently a senior at the University of California (UC), Berkeley. I am majoring in Business Administration, minoring in public policy, and completing the requirements to take the CPA exams. I grew up in Salinas, California; the West Coast has been a home for me throughout my entire life. I applied to IDDEAS because I want to learn more about business research at the doctoral level. The last 3 years at UC Berkeley have allowed me to recognize that I want to pursue a Ph.D. program to continue developing my research skills and to someday become a professor at a business school. I have 1 year of experience doing research with a team and professor; I look forward to future opportunities that will allow me to strengthen my research capabilities. I also currently teach an undergraduate course at UC Berkeley that helps students learn about different technical skills necessary to pursue a career in roles like consulting, finance, marketing, or entrepreneurship. I have taught the course for 2 years because I really enjoy the experience of being able to share information that can make a positive impact on someone's life. In the upcoming years, I hope to also strengthen my teaching capabilities so that in the future I can make a positive impact through my research and teaching capabilities. By participating in this program I hope to meet like-minded people who have an interest in exploring the Ph.D. program experience. I also look forward to learning from IDDEAS leaders and Wharton professors.

Carina Peng
My name is Carina and I am a second-year student at Harvard studying Applied Mathematics. Home for me is Changsha, China and Chicago, IL. I spent the past year on a gap year studying economics and politics at Peking University, working with the WHO / Pan-American Health Organization's data science team, and road-tripping across China. My academic interests span from statistics to computer science to the humanities, and I hope to explore research options in the social sciences and business through IDDEAS.

Emanuel Rodriguez
I am a Junior accounting and finance major at Rutgers Unversity – Camden. I was born and raised in Camden. My career goal is to become an accounting professor specializing in archival financial research. As a result, I wanted to be a part of IDDEAS so that I could learn more about research and network with some of the best faculty in the world. So far, I have been a part of the PhD project, and I am currently a research assistant. I hope to increase my statistical and coding skills and learn as much accounting as I can.

Brynn Sauer
Brynn Sauer is a fourth-year student at the University of Southern California where she is studying Business Administration with a minor in Psychology. During her time at USC, she has gotten experience in management research studying the career transitions of elite professionals as well as if personality moderates the effects of reward structures on performance and wellbeing. She hopes to continue conducting research in management in order to help people enjoy their work more, and she plans to return home to Richmond, Minnesota after graduation before applying to doctoral programs. She is honored and excited to be attending the 2022 IDDEAS program in order to get a better understanding of business doctorate programs, learn from respected faculty, and get to know people who are interested in similar things.

Roger Saumure
Hi! I'm a junior at the University of Miami studying Neuroscience and Economics, with minors in Chemistry and Health Management. I was born and raised in Paris/Versailles, France, and moved to the Poconos shortly after turning 14. I am looking to pursue a career in academic research, ideally at a business school. I am broadly interested in consumer behavior and decision-making, specifically in the domains of healthcare, marketing, and politics. I applied to IDDEAS with the hopes of learning more about Wharton's doctoral programs and research. Some of my passions include mental health education and activism. I am the founding president of the National Alliance on Mental Illness (NAMI) at the University of Miami, and I am a research assistant for Miami's criminal mental health project, where I help divert inmates with mental illness from the criminal justice system to community based treatment and support. I look forward to meeting all of you!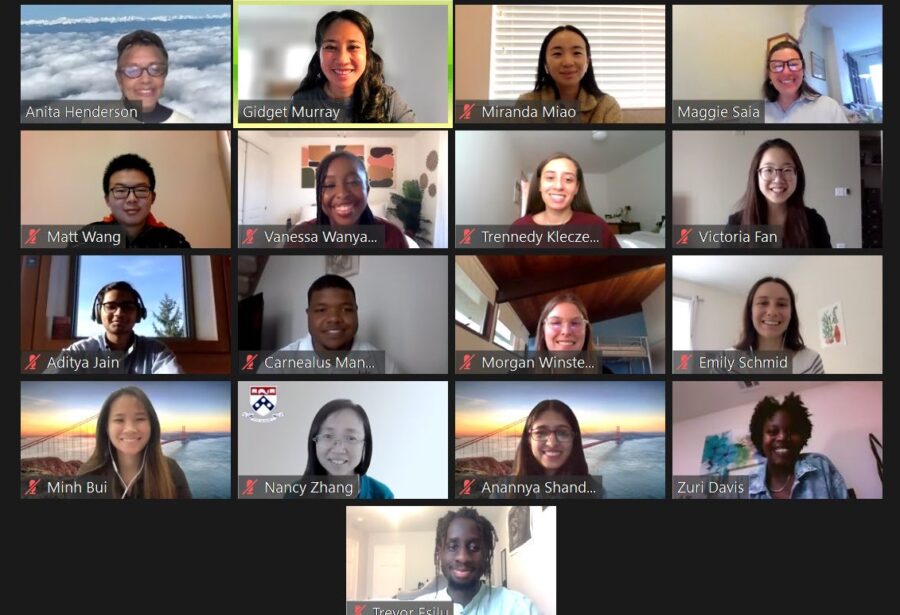 "I loved that students and professors candidly shared their experiences. I don't hear often get to hear stories about how people entered the academic profession and so it was inspiring!"
-2021 IDDEAS Scholar
2021 Scholars Biographies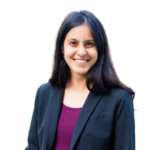 Shivani (Shivi) Aggarwal
Studies at Harvard Univeristy
Shivani (Shivi) Aggarwal is a current senior at Harvard University, originally from Northern New Jersey. She studies integrative biology with a secondary in economics. During the summer of 2019, she was a fellow as part of the Program for Research in Markets & Organizations (PRIMO) at Harvard, as part of which she worked on a research project with faculty at the Harvard Business School. This experience motivated her interest in learning more about doctoral research and academic inquiry at business schools. She is thrilled to be participating in IDDEAS this year.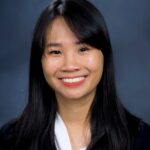 Minh Bui
Studies at Texas Christian University
Minh Bui is a junior mathematics student from Texas Christian University. Minh was born and raised in Vietnam and moved here around three years ago for college. Minh has always been interested in the intersection of technology and mathematics, particularly machine learning and data science. In her junior year, Minh applied to be a statistics research assistant at the TCU math department and completely fell in love with the subject. Currently, her research focuses on applying different statistical models in evaluating measurement errors while incorporating machine learning algorithms and is aiming to have one paper submitted, if possible, by the end of the first semester of her senior year and this will also be her honors thesis for graduation. From this experience, Minh has decided to pursue research in statistics and determined to apply for Ph.D. in Statistics, hopefully focusing on research in machine learning and data science, because she believes this field is currently expanding and there are many new things in statistics to explore. Also, attending IDDEAS is a wonderful opportunity for Minh to network with motivated students, meet with respected faculty members, and learn from Ph.D. students at UPenn. Minh looks forward to learning as much as she can about research in business, graduate school application process, and different career options for Ph.D. students during and after graduation.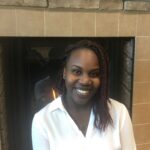 Zuri Davis
Studies at Paul Quinn College
Zuri Davis is currently a Senior at Paul Quinn College majoring in Business management. Zuri was born in Houston, Tx and raised in Austin, Tx. Her hopes in participating in the IDDEAS program is to truly get a better understanding and feel of what business graduate school will be like. Zuri has heard a lot of people say a PhD is very different than getting a bachelors degree, which she expects. On the other hand, Zuri anticipates it will be very helpful to hear from actual professors and people with more experience.
Trevor Esilu
Studies at Haverford College
Trevor Esilu was born in Uganda, grew up in Botswana, and moved to Pennsylvania to study at Haverford College. Trevor is currently a senior majoring in biology and minoring in health studies. Ever since Trevor was young, it has been his dream to become a wildlife veterinarian in sub-Saharan Africa. In particular, he hopes to pursue a career in the One Health field that addresses global issues that lie at the intersection of human, animal, and environmental health. Trevor is excited to be a part of IDDEAS @ Wharton because here, he sees a golden opportunity to learn how he could apply his interests in science and global health to doctoral research in economics. Trevor can't wait to connect with the instructors and other talented IDDEAS scholars who represent a rich diversity of identities and ideas.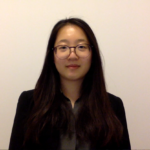 Victoria Fan
Graduate of University of Notre Dame
Victoria Fan is a recent graduate from University of Notre Dame with a Bachelor's degree in Accounting and Applied and Computational Mathematics and Statistics (ACMS). She is interested in pursuing a doctoral degree in Accounting after training in public accounting for several years. Victoria believes IDDEAS is a perfect platform to connect with Wharton faculty and fellow scholars who share the same passion in academic research. She would also love to gain a better understanding of what it is like to be a PhD candidate from current PhD students at Wharton. Victoria is particularly interested in learning how to leverage her industrial experience and skills in academia.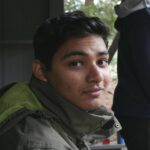 Aditya Jain
Studies at Middlebury College
Aditya Jain was born and raised in Chandigarh, India, and attended high school in Pune. Aditya is a junior Mathematics major at Middlebury College. He has worked as a research assistant at Middlebury Economics Department, studying the effect of treaties and taxes on limiting debris in outer space. Aditya plans to apply to pre-doctoral economic research positions in his senior year and aims to pursue a Ph.D. in Economics after a pre-doc. Through IDDEAS, Aditya wants to learn more about the intersection of business research and environmental economics. He also wants to meet other students interested in economic research and gain insights into the application process to business doctoral programs.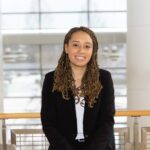 Trennedy Kleczewski
Graduate of University of Illinois at Urbana-Champaign
Trennedy Kleczewski is from Elgin, Illinois. She recently graduated from the University of Illinois at Urbana-Champaign with a degree in Marketing and Business Process Management. After college, Trennedy started her professional career as a Corporate Risk Analyst at Discover Financial Services. Trennedy applied to IDDEAS to learn more about the growing opportunities within the business research community and begin her journey in pursuing a PhD. Trennedy is excited to foster relationships with other IDDEAS scholars, as well discuss her aspirations in marketing, operational management, and business analytics with distinguished Wharton instructors.
Carnealus Manning
Studies at Paul Quinn College
Carnealus Manning is currently studying Business administration with concentrations in fundraising and philanthropy at Paul Quinn College, where he is a presidential scholar. He is the president of the student chapter of the association for fundraising professionals at Paul Quinn. He also is a member of the schools winning Battle of the brains team. He has had internships in non-profit and for-profit organizations, like NTT Data, Toyota North America, The AT&T Byron Nelson, and The office of the President at Paul Quinn College. Carnealus has studied abroad in three different countries (Spain, Argentina, Brazil). Carnealus was a part of the University of California's Summer Institute for Emerging Managers and leaders, an undergraduate program for students to gain graduate school exposure. Carnealus this year is interning at NTT Data Services supporting their sales proposals teams. Carnealus will graduate this upcoming year, class of 2021, and has accepted a full-time role with the Verizon corporation. Carnealus aspires to become a CEO and global philanthropist.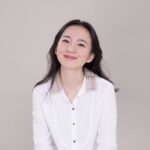 Miranda Miao
Studies at Wellesley College
Miranda Miao is a first-generation college graduate from Wellesley College with a double major in Economics and Data Science with a concentration in Financial Economics. She is currently working as an Investment Banking Analyst at Citigroup, specializing in Corporate Finance. She has conducted research at the MIT Sloan School of Management and the University of Cambridge on incentive theory and market efficiency. For her senior thesis, she examined the economic impact of Japanese Internment using a non-parametric decomposition in order to isolate the effects of racial bias from broader economic trends between 1940-1970. Miranda is passionate about causal inference and is excited about exploring such a framework using machine learning techniques in her future research. She plans on pursing an advanced degree in the field of finance.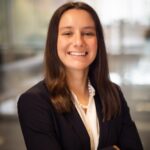 Emily Schmid
Studies at George Washington University
Emily Schmid is a senior undergraduate student at The George Washington University majoring in Business Analytics and Accountancy and minoring in Statistics. Prior to coming to Washington, DC for college, she grew up in West Windsor, New Jersey. She applied to IDDEAS to get a better understanding of what it is like to be a doctoral student in a business discipline and to pursue a career in academia. Her interests lie at the intersection of data science and accounting, and this semester she is completing a research project using text mining and NLP techniques to analyze 10-K reports. After her graduation this May, Emily will be working in analytics and technology consulting to gain industry experience, but hopes to go back to school to obtain her PhD in the Business Analytics/Decision Sciences realm.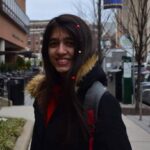 Anannya Shandilya
Studies at the Wharton School
Anannya Shandilya is a senior in The Wharton School studying Finance amd Statistics with minors in Computer Science and Mathematics. Anannya is originally from Indore, India. She is interested in pursuing a doctorate and applied to IDDEAS to develop an understanding of ongoing research and opportunities.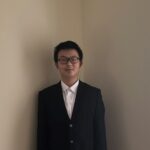 Matt Wang
Studies at University of British Columbia
Matt Wang is a third-year finance student studying at the University of British Columbia. Coming from Kunming, China, Matt applied to IDDEAS to learn about a career as a researcher in business, the many amazing stories behind the cutting-edge research at Wharton, and life as a Ph.D. By participating in IDDEAS, Matt hopes to envision his path to become an organizational psychologist and business researcher, conducting impactful research that helps build a better working world. Matt looks forward to meeting and connecting with all of you!
Vanessa Wanyandeh
Graduate of the Wharton School
Vanessa Wanyandeh researches the ways in which advancements in the tech industry benefit, harm, and shape society, particularly for marginalized communities. As an intern at Facebook, Vanessa examined the severe implications unmoderated social media has on election legitimacy, particularly for 2020 US congressional and presidential candidates with diverse backgrounds. Her research led her to an unsettling conclusion about modern social media: while it provides a platform for countless underserved communities to share information and raise awareness, it also harbors large quantities of misinformation that further oppress marginalized voices and polarize society overall. As a 2019 Harvard Summer Ventures in Management Program (SVMP) participant, Vanessa discovered an interest in academia. In the future, she hopes to pursue a doctoral degree with a focus on digital sociology and user data collection, specifically centering on how the tech industry deals with conflicts of interest. Currently, Vanessa works as a Strategy Analyst at Accenture in the New York City office. She holds a bachelors degree in Economics with a concentration in Business Analytics from the Wharton School of Business at the University of Pennsylvania.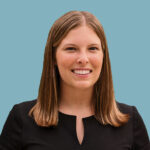 Morgan Winstead
Graduate of the University of Pennsylvania
Morgan Winstead graduated from Penn in 2020 with a major in Economics and a minor in Survey Research & Data Analytics. She is originally from Raleigh, NC and currently lives in New York, NY where she works in healthcare investment banking. Morgan applied to IDDEAS to learn more about Wharton's PhD programs, specifically Healthcare Management & Economics. She is very interested in learning more about macroeconomic factors in the healthcare industry and how regulations can change to retain innovation while making the system more equitable.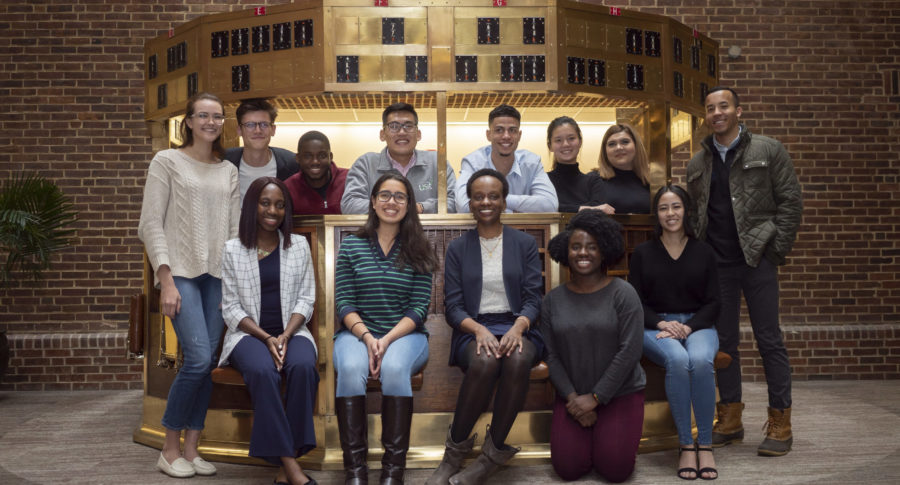 "I loved the program, and I think it was essential for expanding my insight into the possibilities that are available. Even as a social science major, I felt that my contributions could be relevant in a business environment"
-2019 IDDEAS Scholar
2019 Scholars Biographies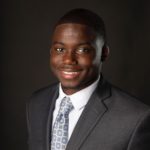 Ian Barrett
Studies at Morehouse College
Ian Barrett is a junior Sociology Major from Philadelphia, PA currently attending Morehouse College in Atlanta, GA. Ian applied to the Wharton IDDEAS program because he wants to further explore sociology beyond just the classroom. Through this program, Ian hopes to learn more about where sociology is present in the corporate world as well as how a doctorate degree in his chosen field of business will further propel his success. Ian hopes to learn ways in which he can bridge the gap between corporate life and social sciences, and he hopes to further discover new passions. One of Ian's biggest passions is teaching, and he is positive that through this program he will gain new tools to be able to continue spreading knowledge to all.

David Brunskole
Studies at University of Pennsylvania
David Brunskole is currently a senior at the University of Pennsylvania's Wharton School where he studies finance. Originally from Fayetteville, Georgia, David applied to IDDEAS because he is interested in learning more about PhD programs particularly finance focused. He think this will be a great program to learn from others about their processes. After graduation he will be working in investment banking in New York, and thinks of pursuing a career in academia with a focus on finance.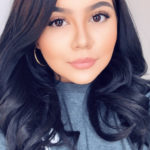 Cynthia Corona
Studies at University of La Verne
Cynthia Corona is a fourth-year student at the University of La Verne, majoring in Business Administration with a minor in Political Science. Cynthia would like to be a part of the 2019 IDDEAS Scholars cohort to achieve a more detailed understanding of the research process and the programs available. Her ultimate goal is to pursue a doctoral degree in Entrepreneurship and Innovation. She believes that successful business endeavors are significant not just in relation to profit but in relation to the impact they have on a surrounding community. Cynthia would like to research the viability of businesses that integrate and execute a component of community engagement and social responsibility.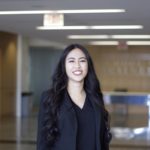 Amanda de Guzman
Studies at George Washington University
Born and raised in Las Vegas, Nevada, Amanda is a junior studying Accounting and Economics at the George Washington University. She is interested in pursuing a doctoral degree in accounting and applied to IDDEAS to gain insight into the collaborative and creative nature of business school research. Amanda's previous experiences include undergraduate research assistantships and internships with the Securities and Exchange Commission and the Public Accounting Oversight Board. Through IDDEAS, Amanda hopes to learn more about the quantitative skills needed to successfully prepare for and complete a business doctoral degree.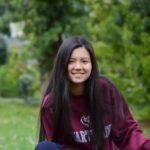 Alice Dong
Studies at Swarthmore College
Alice Dong is currently a senior at Swarthmore College studying Economics and Mathematics.  Alice has always had an interest for the intersection of industry and academia in the field of finance, which inspired her choice to attend a liberal arts school rather than try for a more focused finance degree. Immediately post-graduation she will be working in Investment Management, but hopes to later return to academia. Alice believes the IDDEAS program will help her find the happy medium between her interest in the industry and love of academia.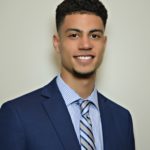 Blake Dunbar
Studies at Miami (Ohio) University 
Blake Dunbar is a senior psychological sciences major at Miami University located in Oxford, Ohio. He is in the Hamilton Honor's program and plays basketball and tennis at the Regional campus. Blake also works at Miami as a research assistant in a psychological laboratory and as peer mentor in which he cultivates meaningful relationships with students to promote their success as college students. Prior to moving to Ohio, Blake lived on the Joint Military Base located near the capital of New Jersey, this is where he grew up. He completed the majority of his education in New Jersey, from second grade all the way to his associates degree in Psychology, which was completed at Rowan College at Burlington. At Rowan College Blake was on the dean's list consecutively, was inducted into the Phi Theta Kappa National Honor Society, was a member on the executive board in the Student Government Association, and graduated in 2017 with the highest distinction in honors. Blake applied to the IDDEAS program at Wharton so that he could network with and develop lasting relationships with Wharton faculty and learn more about the Organizational Behavior PhD program. His goal is to explore the research opportunities at Wharton and determine if he wants to pursue a PhD at Wharton.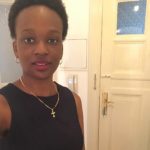 Tuti Gomoka
Studies at University of Pennsylvania
Tuti Gomoka is a sophomore at the Wharton School of the University of Pennsylvania. She is from Dar es Salaam, Tanzania. Her intended major is Operations, Information and Decisions (OIDD) and Statistics. She is very passionate about research in innovation and creativity, particularly in how it pertains to business decision making and performance. Through IDDEAS she hopes to exchange ideas with fellow aspiring scholars about research in the business field.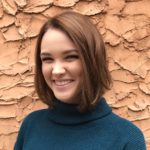 Jessica Knobloch
Studies at Saint Joseph's University
Jessica is a senior at Saint Joseph's University graduating this May. She will be graduating with a Bachelors of Business Administration specializing in Food Marketing and Business Intelligence & Analytics majors. Jessica is from Freehold, New Jersey, but has moved several times, living in Texas, Illinois, and Toronto. Jessica applied to IDDEAS after her Database Management professor, Dr. Ruben Mendoza mentioned the program to her, thinking she would be a good fit to participate. She hopes to gain a better understanding of what it is like to be a PhD candidate, and whether the path aligns with her goals. She is interested in further developing our understanding of human behavior through analytics, and is in search of how and where she can do so.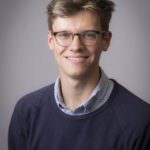 Olin Marman
Studies at Loyola University of Arizona
Olin Marman is currently a junior studying economics, agribusiness, and resource management at the University of Arizona. He grew up in Wasilla, Alaska before attending high school in northern Arizona. Olin is interested in studying a number of topics under the scope of economics. His current interest "phase" regards urban land use and how this will change as populations increase. Olin applied to IDDEAS to better understand the process of conducting high level academic research in economics. He is excited to spend time and learn from a diverse group of students from schools very different than his own.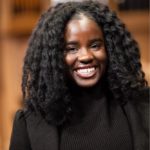 Anna Opoku-Agyeman
Studies at University of Maryland
Hailing from Ghana, Anna Opoku-Agyeman is a senior at the University of Maryland, Baltimore County. She will be graduating in May 2019 with a B.A. in Mathematics and a minor in Economics. In the near future, Anna hopes to obtain a doctorate degree in Economics. Her research interests mainly reside in labor and education. However, she is open to learning more about all fields within the discipline. Anna is also the co-Founder and CEO of the Sadie Collective, an organization that seeks to foster community among Black women in economics and economics-related fields. Anna believes IDDEAS@Wharton will serve as a critical bridge between college and graduate school by introducing her to doctoral-level research topics through the mini-Masters Class and careers in academia and teaching. Ultimately, Anna is confident that IDDEAS@Wharton will help shape her career trajectory and ensure her long-term success within the profession.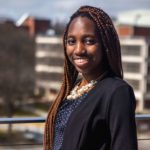 Marie Ozenua
Studies at Georgia Institute of Technology
Marie is a senior at Georgia Institute of Technology studying Industrial and Systems Engineering. Marie would love to participate in IDDEAS to learn more about what it takes to be a business researcher and professor, to learn more about the Wharton School of Business and see if it is a good fit for her, and how she can be of benefit to the community at Wharton. Marie's future academic and professional goals include getting a Masters in Supply chain engineering and a PhD in operations and technology. She hopes to use these to help developing countries around the world better manage their resources and improve their social operations for the benefit of their citizens.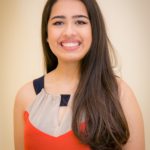 Hardi Patel
Studies at University of Pennsylvania
Hardi Patel is an undergraduate student at the University of Pennsylvania from Tulsa, OK. She studies in the Vagelos program for the life sciences and management, where she is pursuing a dual degree in computational biology, entrepreneurial management, and operations. Hardi became interested in pursuing a career in business academia after taking classes with Wharton professors. The passion, interest, and love for a particular subject that her professors expressed was really contagious and made her curious of how a career in academia would pan out. Hardi applied to IDDEAS wanting to learn more about what an academic career looks like, the job prospects that business doctoral candidates have, and to consolidate her potential interest in pursuing a PhD in the future. Right now, she is considering many routes post-graduation: entering the health tech space, working toward an MBA degree, or entering a doctoral program. Hardi hopes that IDDEAS helps her with this decision.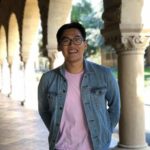 Eric Sun
Studies at University of Texas, Austin
Eric Sun is a junior at the University of Texas at Austin majoring in Business Honors, Quantitative Finance, and Mathematics, with a certificate in Applied Statistical Modeling. He is originally from Allen, Texas (near Dallas!). Eric applied to IDDEAS because he is really interested in the intersection of mathematics and finance/business. Through the IDDEAS program, he hopes to learn more about the opportunities to look at both business and finance through a very quantitative lens and what kind of paths can lead to performing this kind of research. He is extremely interested in considering academia in business at some point in the future. He is personally really interested in learning and researching about the application of statistics and optimization methods in different industries.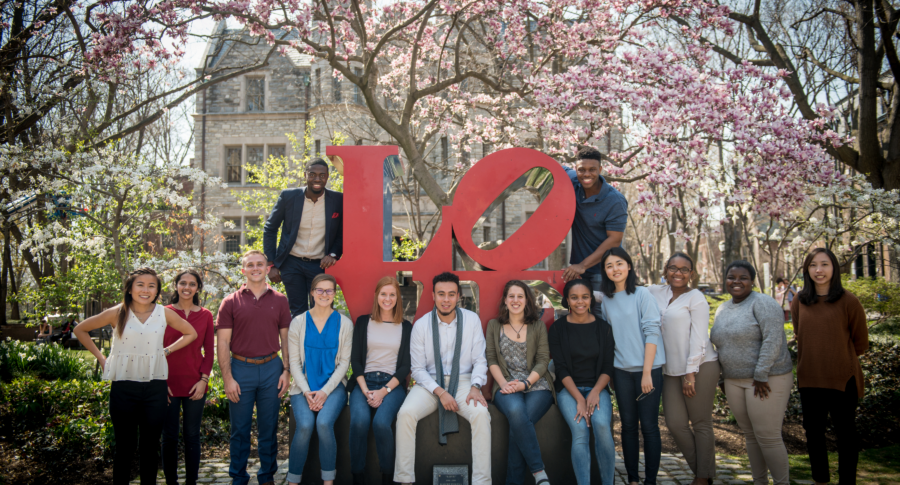 "IDDEAS has already provided me with many questions regarding the research topic that I am interested in. This program has given me clarity that I did not know I needed. I will be utilizing everything I learned in my doctoral applications and in my research."
-2018 IDDEAS Scholar
2018 Scholars Biographies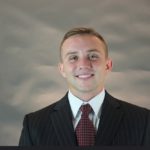 James Carnes
Studies at Renssaler Polytechnic Instittute
James Carnes is a senior pursuing concentrations in Finance and Information Systems at Rensselaer Polytechnic Institute. He is also minoring in communication and military science and finishing his Master of Science in Business Analytics. James applied for IDDEAS to learn about the doctoral process in a business school with an elite reputation such as Wharton. During his time participating in IDDEAS he hopes to learn about the cutting edge research that is happening in the realm of business and to develop relationships that can be long lasting. After James graduates in May he will serve in the United States Marine Corps for four years an officer. After that he hopes to have the opportunity to come back to academics and help bridge the gap between theories and real life application.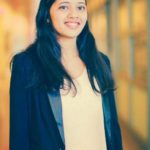 Sujatha Changolkar
Studies at University of Pennsylvania
Sujatha Changolkar is a health and societies major at the University of Pennsylvania. Sujatha is interested in exploring problems relating to health care accessibility and affordability, which are embedded into almost every community. Having grown up in Philadelphia and in South India, Sujatha has a keen interest in understanding barriers to access such as stigma and inequities in quality of care in marginalized communities. She is passionate about clinical patient care and health outcomes research, and she wants to understand different paths people have taken to build careers in healthcare. The interdisciplinary work of professors at Wharton makes Sujatha eager to continue pursuing education in the body of knowledge that is at the intersection of statistics and healthcare. Wharton's healthcare management and statistics departments are filled with researchers who are paving novel paths, and she is eager to gain their insights on the developments in innovation and how she can help maximize impact. Sujatha is excited to learn from not only current leaders but also fellow scholars who will be future leaders.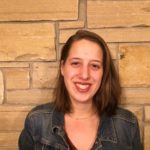 Mahira Ganster
Pursuing PhD in Management and Organizations at the University of Arizona
Mahira Ganster is a 3rd year Undergraduate student at Colorado State University in Fort Collins, CO studying Industrial-Organizational Psychology and Spanish with a minor in Applied Statistics. At CSU, she is a member of the Occupational Health Psychology Research lab and is excited to conduct academic research in a future doctoral program. At IDDEAS she hopes to better compare research in organizational behavior and management programs with psychology graduate programs and discuss the growing diversity of business academia. Apart from her studies at CSU, Mahira loves to travel and has studied abroad in Spain, Cuba, and is part of an leadership exchange program with Baja California, Mexico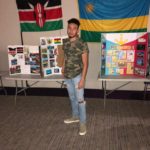 Hector Hinestroza
Hector is from Bogota, Colombia majoring in Computer Engineering. As a child he used to be really curious and that curiosity has stuck with me throughout the years and now has transformed into a hunger for learning. Hector used to play team sports so I am really good working and developing himself with groups of people. Hector applied to the IDDEAS program because first he sees it as an opportunity to grow and network and second because I have developed an enthusiasm into business and entrepreneurship Hector wants to explore them in a doctoral level, so the program would be a great tool to help me decide. Lastly, he is really excited to visit one of the best universities in the country.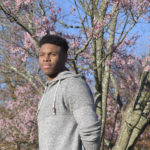 William Jackson
Studies at University of Kentucky
William Jackson III, hailing from Houston, Tx, is a Junior Psychology Major at the University of Kentucky on the Pre-Med Track. He aspires to earn an MD/MBA and practice some form of surgery (Orthopedic, Trauma, Ophthalmology…etc.) and attain an MBA focusing on health economics. He believes IDDEAS is an excellent opportunity for me to look into research in business, something I was not very aware of beforehand. William look forward to IDDEAS and hope it opens my eyes to a potential career for myself.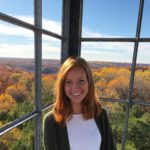 Lauren Melchior
Studies at Indiana University
Lauren Melchior and is currently a senior at the Kelley School of Business at Indiana University graduating in May with a degree in Marketing and Business Analytics. Originally from Bergen County, New Jersey, Lauren grew up in the Tri-State area but will be moving to Chicago after graduation to work full time as an innovation analyst for the market research firm Nielsen. Past internship experiences in research both at Nielsen and United Airlines sparked her interest in the field, but it was not until Lauren completed coursework in econometrics that she started seriously considering a career in business academia and research. Lauren is excited to learn more about what that may look like through attending IDDEAS.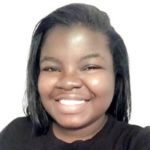 Hadiya Mitchell
Studies at University of South Alabama
Hadiya is from Houston, TX, studying Marketing Management at the University of South Alabama. She applied to IDDEAS because she am pursuing a career in academia and believes this program is a great place to start. Hadiya hopes IDDEAS provides me with more knowledge about the field of academia as well as conducting research on consumer behavior.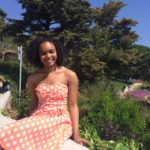 Justine Murray
Studies at University of Pennsylvania
Justine Murray is a senior here at Penn/Wharton studying Marketing and Social Impact and Responsibility. Justine is from St. Catherine, Jamaica and applied to the IDDEAS program because she desires to get a PhD in a few years, and would love to know more about what goes into both the application and program as a whole. Justine's short term goals involve working within the realm of finance, but long term she aspires to work within the realm of Social impact.

Efuru Okororie
Studies at Morgan State University
Efuru is from Baltimore, Maryland, studying Finance, with a minor in Supply Chain Management at Morgan State University. By participating in the IDDEAS program, Efuru hopes to gain a better understanding of the realities of a PhD business program, and determine if research and academia is in her career path. She hopes to influence and help people in underserved and low-income communities through financial advising and planning.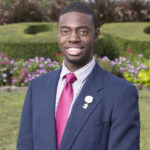 Vincent Owoseni
Studies at Paul Quinn College
Vincent is a senior at Paul Quinn College. Originally from Brooklyn, NY, Vincent is a business management major who is interested in using business as a way to solve social issues in a profitable manner. He applied to IDDEAS because he knows research will be a huge part of his career and he would like to see first-hand what it's like to be in a PhD program. Vincent hopes to meet some amazing people as well as people who can give him advice on his academic and professional development.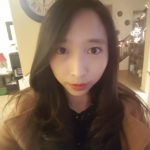 Quelly Mae Ramos
Studies at University of Arizona
Quelly Mae is currently a Junior majoring in Economics with a minor in Korean and Pre-Health Thematic from the University of Arizona. She is originally from the Philippines but have since moved to Oro Valley, Arizona. Quelly Mae applied to the IDDEAS program as she has been considering obtaining a graduate degree in Economics. Her thesis adviser has a degree in both Economics and Medicine and she would like to take the opportunity of exploring that option as she has a strong passion in both subjects. As Quelly Mae is graduating a year early, she is currently considering a Masters Programs in Economics before applying to Medical School. Quelly Mae is hoping to be able to follow both passions of hers in the future.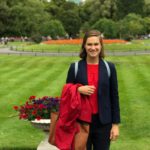 Katherine Robb
Studies at Saint Joseph's University
Originally from Atlanta, GA, Katherine is a senior at Saint Joseph's University, and she will graduate in May with a double major in Accounting and Business Intelligence and minors in History and Philosophy. Katherine applied to IDDEAS, because she is very interested in business research as well as potentially pursuing a business Doctorate. In the next year, she will begin work at KPMG Philadelphia and will take the CPA exam. In the next five years, Katherine hopes to learn as much as she can about industry and accounting through her work as an auditor as well as to solidify her goals moving forward from public accounting. Katherine also enjoys the outdoors, rowing, yoga, and reading.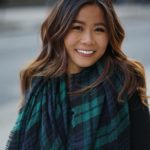 Angie Wang
Studies at University of Pennsylvania
Angie is currently a BA / MBDS dual-degree student at the University of Pennsylvania, where she has developed a deep interest in decision-making through her coursework and extracurricular research. She is originally from California and will be returning there post-graduation to work in a strategy role at a tech company. Though she is entering into industry after graduation, she is still curious about pursuing her academic interests in a research-based setting and hopes to explore how a doctoral program would fit into her career path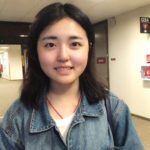 Jiaxin Zhang
Studies at Indiana University
Jiaxin is currently a senior at Indiana University majoring in accounting and business analytics. As the economic environment grows, and as companies are forced to navigate greater amounts of complex information, analytical and quantitative skills is becoming increasingly significant and will open greater opportunities. Seeking to pursue a career in academic research and data analytics, Jiaxin hopes that this conference could provide her with a big picture of life as a PhD student and an enlightened perspective on how to identify and solve problems using business research. Besides, growing up in China, Jiaxin is fascinated by meeting new people and creating connections. Through the IDDEAS conference, she hopes to connect with graduate students and faculty at Wharton, as well as her peers from different backgrounds, to get to know more people who share the same interest.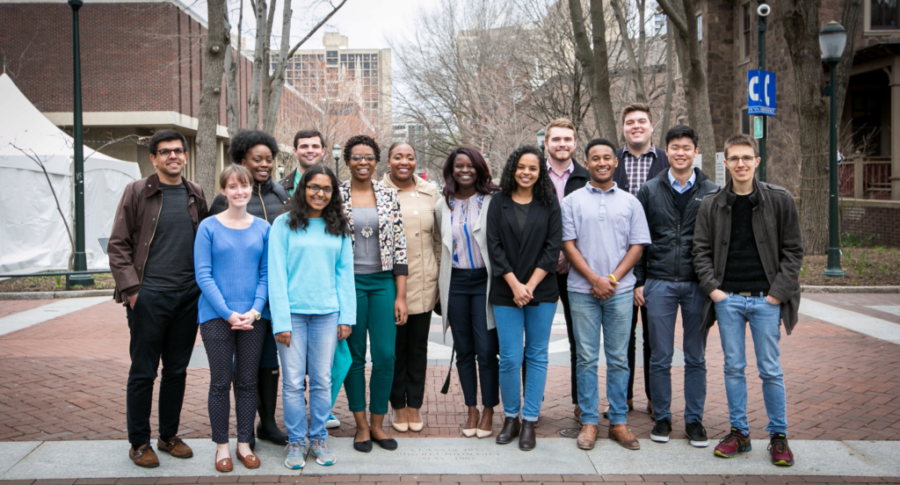 "IDDEAS was a magnificent opportunity for me to feel what life as a doctoral student is like. The research activity was beyond stellar, and it absolutely solidified my decision to pursue a PhD."
-2017 IDDEAS Scholar
2017 Scholars Biographies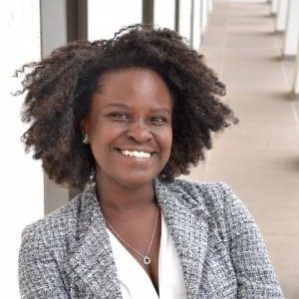 Sade Ayinde
Studies at University of Maryland
Sade Ayinde is currently a student at University of Maryland studying Development Economics & Policy with a minor in Mathematics. An immigrant to the US at the age of 6, Sade hails from Tema, Ghana. With interests in microeconomic development and sub-Saharan Africa, her previous experiences includes several undergraduate research assistantships, participating in Princeton University's Junior Summer Institute, completing an internship at Department of State and many more. She applied to IDDEAS to engage with UPenn Faculty in their current research. Ideally, she'd like to have a career with a multidimensional perspective, where she can see herself as an educator, academic and practitioner. During the IDDEAS program, she hopes to get first-hand perspective and advice from Faculty members, current PhD students and fellow peers about different paths to take in development economics.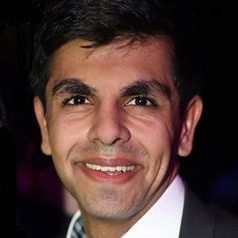 Malik Majeed
Studies at University of Pennsylvania
Malik is a senior from Pakistan, pursuing concentrations in Finance and Statistics from the Wharton School. Through IDDEAS, he hopes to learn more about academic and career opportunities within applied economics. He previously worked with the Center for Economic Research in Pakistan on the Property Tax Experiment. There, he helped design and implement a series of human resources reforms to incentivize and improve tax collection. In the longer term, he hopes to explore issues in financial markets and the microeconomics of economic development within emerging economies.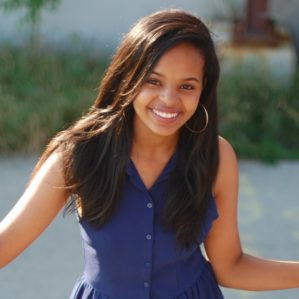 Helen Fetaw
Studies at University of Pennsylvania
Helen is a Health and Societies major in the College of Arts and Sciences from Milwaukee, WI. Helen applied to IDDEAS because she has been thinking more recently about her future plans and is seriously considering delving into research. She'd like to learn more about the different paths people took in order to pursue their PhDs, the kind of research they're conducting and the atmospheres in which they are surrounded in the day to day. Is it a supportive environment? Are there mentors? Are there opportunities to work with and learn from your peers?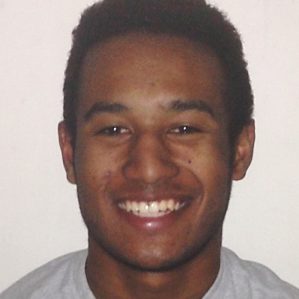 Jay Lyons
Studies at Georgetown University
Jay is currently an Economics and Computer Science major at Georgetown University. Originally from Santa Monica, CA, Jay applied to IDDEAS because he has always wanted to pursue a doctorate. The ability to specialize in a specific field has always been a goal of his and something that he believes would bring the best out of him. Since Jay's interests lie in Statistics, Economics, and Computer Science, a doctorate in Statistic at Wharton with their breadth of staff would allow him the flexibility to study across his interests. Working with the best professors in the world, such as Francis Diebold or Michael Kearns, who work in fields dealing with econometrics and machine learning, fields that are cross-sectional in nature, would be a blessing. From recreational reading to the research projects Jay pursues, academics have become a true passion of his. Participating in IDDEAS will allow Jay to truly understand what it takes to achieve his goals. Talking to professors and other Ph.D. students will be incredibly informative.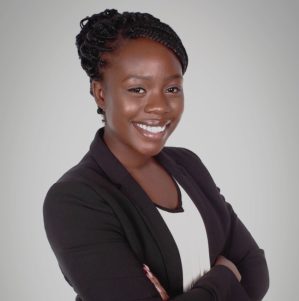 Sade Snowden-Akintunde
Studies at New York Unversity
Sade Snowden-Akintunde is currently a senior studying management at New York University's Stern School of Business. Born and raised in Chicago, she is extremely excited to participate in the IDDEAS Program and even more excited to continue to explore the Northeast region. She aims to pursue a PhD in Strategy in the coming years and has previously assisted in research pertaining marketing, brand strategy, corporate strategy as they relate to human experiences and/or political climates. For her own research, she would like to delve into understanding the relationship between culture and business strategy within the technology, innovation, and entertainment industries.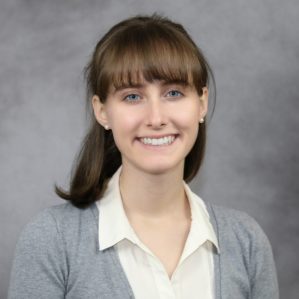 Jennifer Hardister
Studies at University of Georgia
Jennifer is a junior from Dunwoody, Georgia majoring in accounting and international business with a certificate in personal and organizational leadership at the University of Georgia's Terry College of Business. As a Center for Undergraduate Research Opportunities Honors Scholar, she has conducted research with UGA's Department of Infectious Diseases, the J.M. Tull School of Accounting, and the Carl Vinson Institute of Government. At UGA, she is also executive director of ServeUGA, junior coordinator of the Terry Women's Initiative, and a Leonard Leadership Scholar. This past summer, she interned at the Securities and Exchange Commission headquarters in Washington DC. She is considering pursuing a doctoral degree in accounting and is excited to attend IDDEAS to gain insight into entering business academia from one of the top business schools in the nation.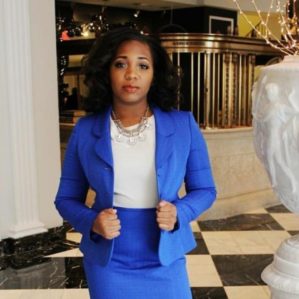 Temilayo Butler
Studies at Howard University
Temilayo Butler is a senior International Business Major, Finance Minor from West Orange, New Jersey attending Howard University. She is a part of the School of Business Executive Leadership Honors Program and Beta Gamma Sigma Honors Society. She has a passion for microfinance and economic development, and hopes to attain a doctoral degree in finance. She wants to conduct research on sustainable business models for microfinance institutions and teach at a University. She hopes to gain insight into the life of a doctoral candidate at Wharton through the IDDEAS program, and learn what she may need to do.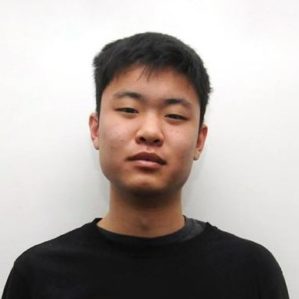 Jeffery Yang
Pursuing PhD in Business Economics at Harvard University
Jeffrey is a sophomore from San Jose, California, studying Mathematical Economics. He is interested in economics research, particularly in the field of behavioral economics, and is considering pursing graduate studies in the field. Through IDDEAS, he hopes to learn more about the research opportunities in economics, statistics, and decision processes within a business PhD program.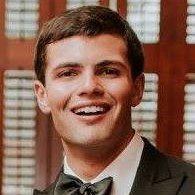 Taylor Davis
Studies at Loyola University Maryland
A native of Baltimore, MD, Taylor is currently a senior at Loyola University Maryland, where he is studying Business Economics and Information Systems. Taylor has always loved the collaborative spirit that permeates throughout an academic institution, and has realized his desire to ultimately return to a career in teaching. Thus, over the last 3 semesters of his undergraduate years, Taylor has been trying to learn more about the type of research and instruction opportunities available in the areas of business and commerce, and he is hoping that IDDEAS can help him gain clarity regarding these opportunities.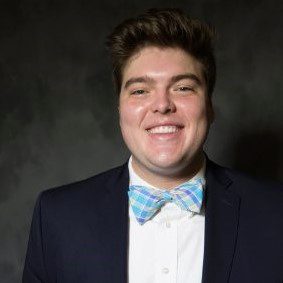 Logan Bryan
Pursuing PhD in Management at University of Pennsylvania (Wharton)
Logan is from Henderson, NV and recently received a BS in Business Strategy from Brigham Young University in Provo, Utah. He has been working for a Fortune 200 healthcare company for the past six months, and has decided to pursue a doctoral degree in business strategy with the goal of being admitted (and later on placed) at a top research and teaching institution. His experience in industry has taught him several things about himself–one of the most important realizations is that he enjoys pursuing answers to broad questions, both in terms of scope and impact. Logan feels drawn to the academic study of business, and hopes to use his experience at Wharton IDDEAS to increase his understanding of it.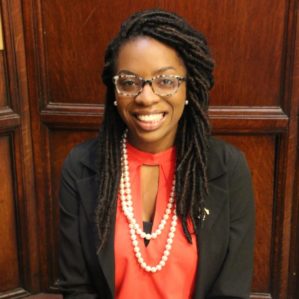 Kayla Byrd
Studies at University of Pennsylvania
Kayla is a current junior at the University of Pennsylvania's Wharton School of Business where she studies Operations, Information and Decisions on a Decision Science track. Kayla is originally from Columbus, Ohio. In completing the program, she hopes to gain confidence in her academic pursuits and research capabilities. Kayla wants to know how to tackle current social issues effectively. She wants to know how to collect reliable data and improve her investigative skills. She seeks to develop a strong support system so that upon matriculating into graduate school, she has a plethora of resources at her fingertips. Kayla wants to do research on how the intersectionality of race and gender affect decision-making and how we can use that research to affect public policy.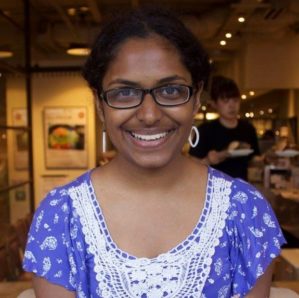 Ritika Philip
Studies at University of Pennsylvania
Ritika is really curious about decision-making, and how we can optimize decision-making in our personal lives, companies, and countries with incomplete information. Ritika is originally from Kerala, India but spent most of her life growing up outside the country and now is a junior at the University of Pennsylvania studying International Studies and Business. Ritika is really excited to participate in IDDEAS and hopes it gives her a better sense of whether a business PhD program would be a good fit.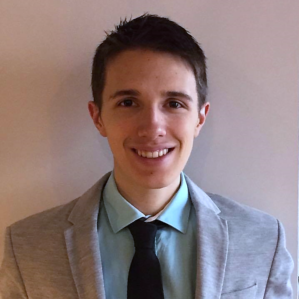 Alex Guay
Studies at Concordia University
Alex is a Management student and Teaching/Research assistant at Concordia University in Montreal. Alex also works full-time as a Manager of Social Media and e-mail customer service at National Bank of Canada. Although he has industry experience in management, he knows his true calling is in academia, through research in Organization theory. More specifically, Alex's career ambition is to further the knowledge of the business community by researching topics such as restructuring, institutionalism theory, and corporate social responsibility. By attending IDDEAS, he hopes to get insights about the research interests of the faculty, and to obtain more information about the daily life of a doctoral student, as well as advice to strengthen his applicant's file. This program will give Alex the tools to make his career ambitions more realistic.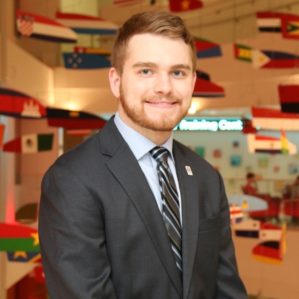 Eric Koeck
Studies at Temple University
Eric is a senior at the Fox School of Business at Temple University graduating this May with a degree in Management Information Systems. Originally from Collegeville, PA, he lived in the Philadelphia region his entire life. After graduation, Eric will be working for PricewaterhouseCoopers in the Advanced Risk and Compliance Analytics (ARCA) practice in Philadelphia. Eric began considering a career in business academia and research after a positive undergraduate research experience last summer, when he coauthored a research paper, "Tweets, Retweets and the Brand Positioning of the 2016 U.S. Presidential Candidates." This experience culminated with a presentation of the paper at the 2017 Winter American Marketing Association Conference this February. While Eric is entering the consulting industry following graduation, he is considering pursuing a doctorate later on. Eric hopes IDDEAS will help determine whether business research is his ideal career path.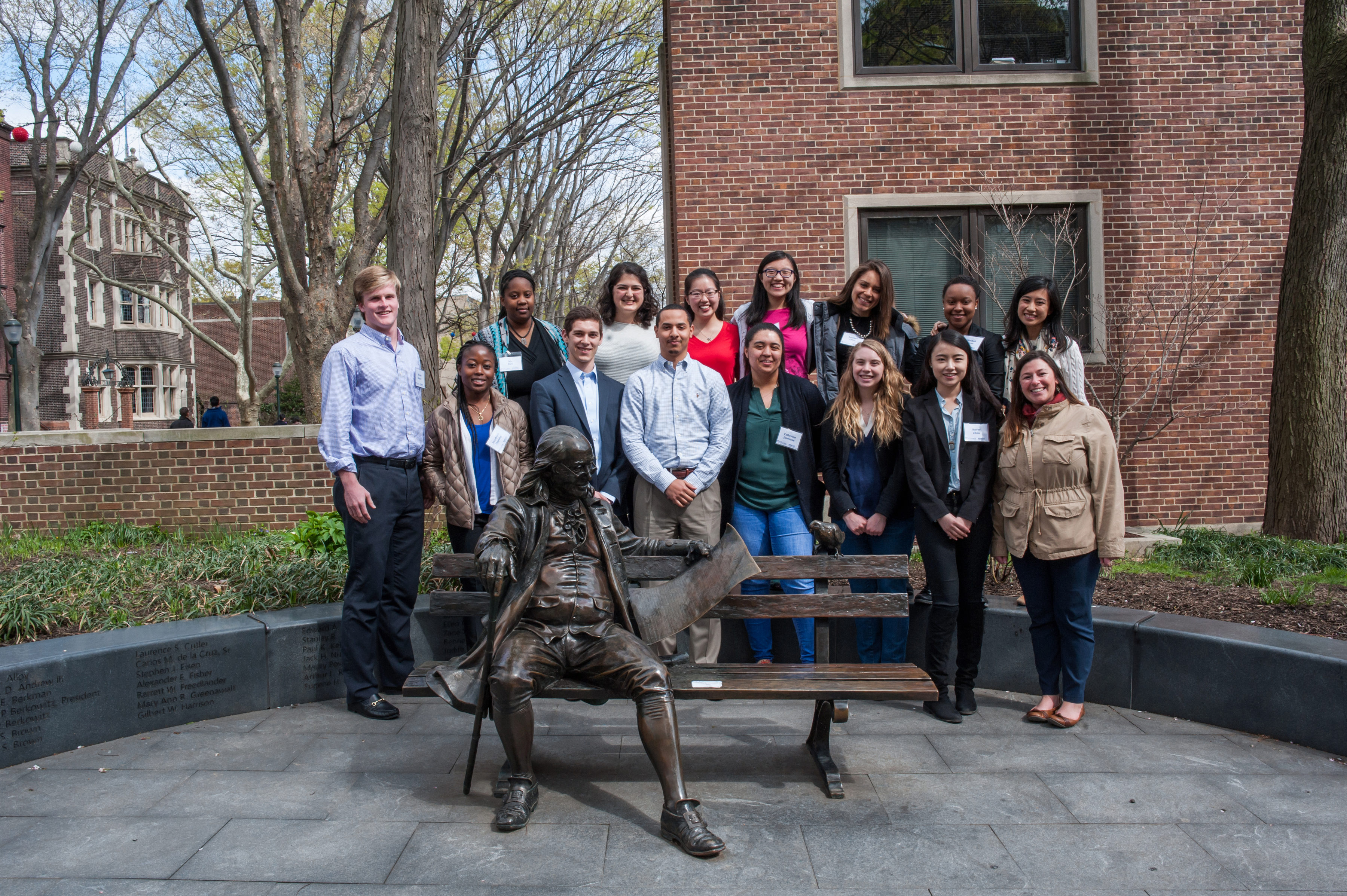 "After IDDEAS and working in Financial Services, I realized that a life of learning via the research process is exactly the kind of career that I want. I now see myself within a doctoral program in the next 2-4 years, which I didn't see before."
-2016 IDDEAS Scholar
2016 Scholar Biographies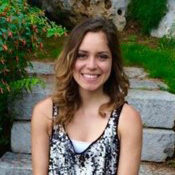 Arianna Ulloa
Pursuing PhD in Management at the University of Pennsylvania (Wharton)
Arianna majored in Psychology and minored in Nutrition. She was born in Lima, Peru and moved to Tampa, Florida at the age of seven. Arianna continues to live in Tampa. She intends to pursue a postgraduate education that would be a natural continuation of her undergraduate research in psychology and behavioral economics. She could see her professional life leading her to various directions, from utilizing her research to help the health realm through improving health behaviors to utilizing her research to help the business realm by helping decision making on an organizational level.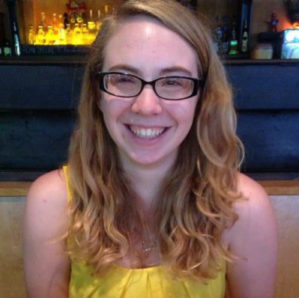 April Meehl
Pursuing PhD in Economics and Finance at the University of Wisconsin-Madison
April is from North East, PA. She concentrated in Statistics with a minor in Mathematics. Upon graduation, April began working as a Research Analyst at the Federal Reserve Bank of New York and will eventually apply for graduate school. During IDDEAS, April explored various interests in Finance, Economics, and Statistics and learned about the different doctoral programs Wharton has to offer in these fields.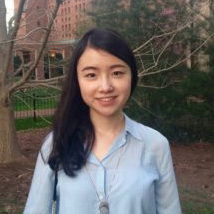 Sherry Zhou
Graduated from Colorado State University.
Sherry transferred from Shanghai to Colorado because of her passion of exploring various perspectives and meeting with different people. Growing up in an academic family, Sherry witnessed the huge influence of mentors on students, and has always been fond of the academic atmosphere where she can dive into intellectually intriguing and empirically meaningful areas. Her research experience has made the long-term goal of working as a professor clearer, as she found herself fully immersed in the intellectual challenge and learning curve associated with the dynamic process of interpreting real business phenomena. Therefore, Sherry applied for IDDEAS, with the hope to gain valuable advice from renowned faulty and current students at Wharton and have meaningful conversations with peers with similar career goals.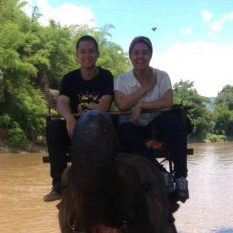 Catherine Jimerson
Graduated from University of Illinois Champaign-Urbana
Catherine studied Management and East Asian Languages and Cultures. She grew up in Waukegan, Illinois, and started traveling in High school. So far she has been to 9 countries and 4 continents, but she has never traveled in Europe. Catherine applied to IDDEAS because she is interested in the World's diversifying work forces, and hopes to meet people who are talking about diversity and its real world outcomes. She would like to get her PhD, hopefully studying expat leaders and how leadership works when you are not part of the in-group.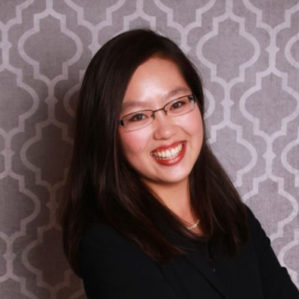 Amy Shan
Graduated from University of Pennsylvania
From Madison, South Dakota, Amy studied at Wharton concentrating in Accounting and Marketing and minoring in Music. Amy always wanted to become a teacher, and her life goal is to empower young adults as a business professor. At Penn, she enjoyed empowering others as a tutor for Penn's Critical Writing Program, Accounting 102, and West Philly Tutoring Project. Amy is inquisitive, diligent, kind, and resilient as well as excited to learn new things and gain more research experience! Through the IDDEAS program, Amy explored the exciting academic and career opportunities related to her goals of pursuing a business PhD and becoming a professor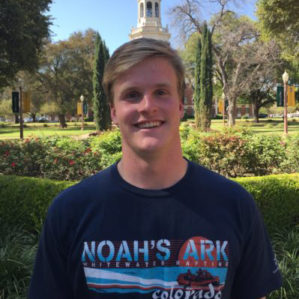 Wesley Harper
Studies at Baylor University
Wesley is from Orlando, Florida and studies at Baylor University in Waco, Texas. He is majoring in accounting and finance. He applied to IDDEAS to learn more about doctorate level research and to engage with like-minded students. Upon conclusion of IDDEAS, Wesley found a more thorough understanding of the world of graduate level research.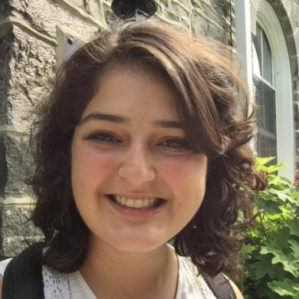 Stephanie Kestelman
Pursuing PhD in Economics at Harvard University
Stephanie studied in economics and statistics. She also took classes in sociology, anthropology and political science to complement her economics degree. Stephanie was born and raised in São Paulo, Brazil. She has travelled to four continents and to countries all across the development spectrum. She is interested in development economics, more specifically in growth economics and public-private partnerships. Stephanie is interested in pursuing a doctoral degree in economics, and would like to learn more about research topics, graduate programs and processes, and career possibilities for after graduate school. Stephanie would be the first in her family to pursue a graduate degree, so IDDEAS was also an opportunity network with professors and current graduate students.
Makkah Hayes
Studies at Cheyney University of Pennsylvania
Makkah is working on a Bachelors of Arts degree in Psychology. Her many campus roles included Keystone Honors Academy member, The National Society of Leadership and Success Executive Board Officer, the Psychology Club President, the Pre-Law Society Treasurer, and as a Head Resident Advisor for the two honors residence halls. She hopes to further develop as a professional in ethics, legal and professional studies. Makkah has been accepted in graduate school programs at Temple University and Morgan State University. She is excited to continue her education on the Masters level moving toward the doctorate level in a few years.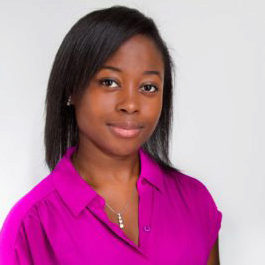 Elizabeth Oppong
Studies at the University of Pennsylvania
Elizabeth majors in Economics and Chinese. She grew up in Georgia but went to high school outside of Boston. Elizabeth applied to IDDEAS because although she will be working in investment banking after graduation, she has always been interested in pursuing a doctoral program down the road. Elizabeth started getting involved with research her freshman year as an assistant, and that passion for the practical application of theory has persisted to this day. She gained a better understanding of the preparation and skills needed to successfully apply for and complete a doctoral program at Wharton in addition to developing a broader understanding of the different specialization areas and where she might fit in.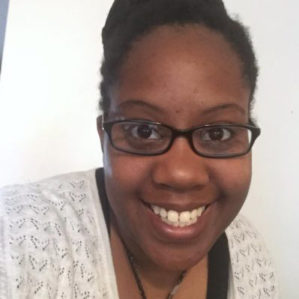 Nia Bell
Studies at Georgia Gwinnett College
Nia is a Management Information Systems major at Georgia Gwinnett College. She originally had no idea what she wanted to major in, settling for general business to fill the slot. But after 3 1/2 years of being general business, she began to despair of ever finding something that she was passionate about. Enter Dr. Napier. Dr. Napier is a professor at Nia's college, and from the moment she entered her MIS class, she knew that she'd found her niche. Dr. Napier was the one who began to show Nia that MIS can be about solving the mysteries that plague businesses, and helping find the right combination of tactics and strategies for their optimum growth. Never had any other major offering met so many of her intrinsic motivations. Nia learned more about the doctoral program and experienced the research potential available in the field.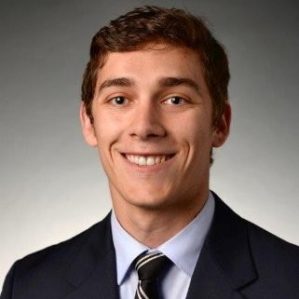 Peter Marconi
Graduated from Loyola University Maryland
Peter majored in Finance and minored in Math. Peter met fellow students interested in pursuing social justice through careers in academia through IDDEAS. Peter's potential research areas of interest include empirical corporate finance, behavioral finance, and financial literacy. He currently lives in Baltimore and is employed by a boutique investment bank.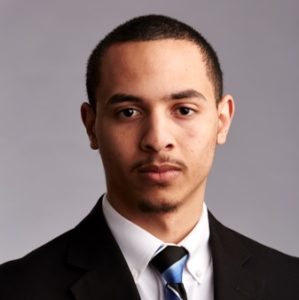 McKenzie Preston
Pursuing PhD in Management at the University of Pennsylvania (Wharton)
McKenzie majored in International Business. He has been involved in various research projects focused on change initiatives, education and workplace diversity. McKenzie is currently working on a research project that focuses on business stereotypes. He is hoping to pursue a master's degree in I/O psychology as well as a PhD. in Human Resources/Organizational Behavior on his way to becoming a college professor.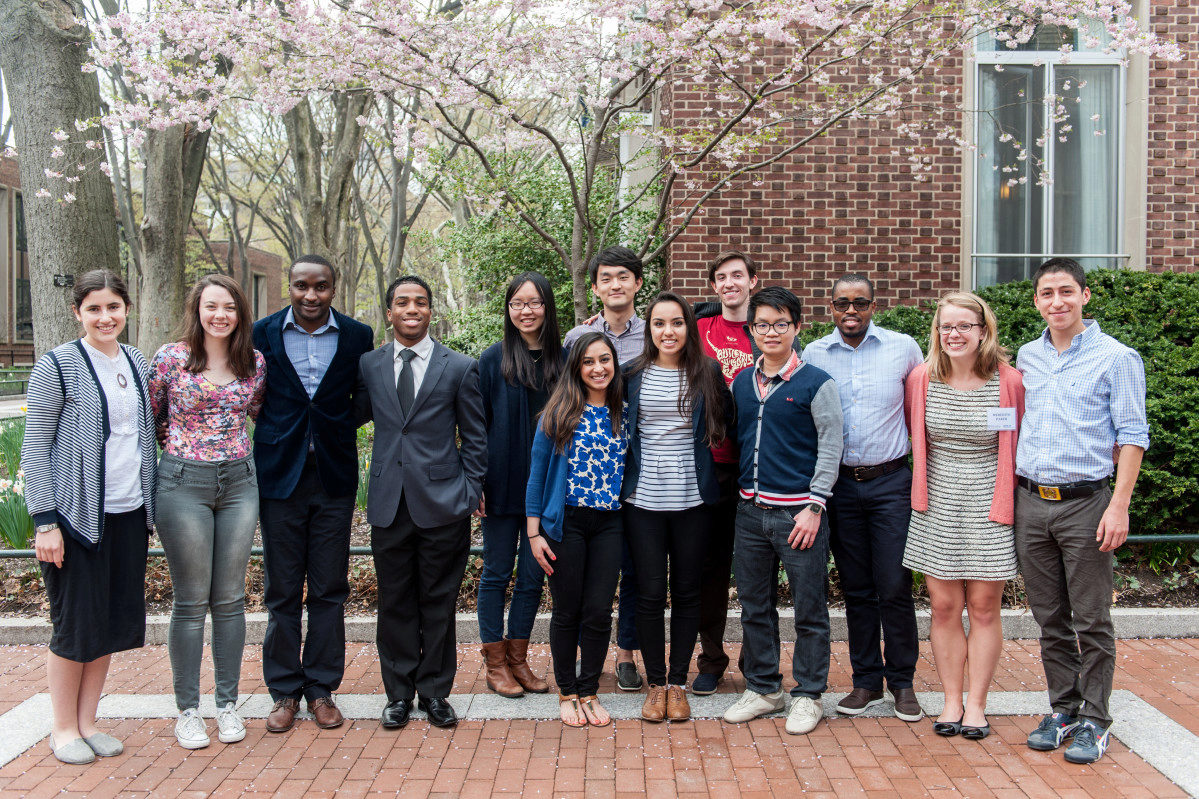 "I loved my experience at IDDEAS! It helped me decide I wanted to pursue academic economics. I am looking forward to beginning graduate school at the University of Oxford next fall!"
-2015 IDDEAS Scholar
2015 Scholar Biographies

Sergio Gonzales
Graduated from University of New Mexico
Sergio graduated from the University of New Mexico studying Health, Medicine & Human Values–an interdisciplinary degree drawing form Math & Statistics, Physical & Natural Sciences, and Social Sciences–with minors in Chicana & Chicano Studies and Navajo Language & Linguistics. Sergio is originally from rural northern New Mexico and has deep roots in the indo-hispano community that predates colonization of the area by the United States and Spanish empires. Firsthand experience with geographic and racial disparities in health care motivated him to become a professional academic and health services researcher. He hopes to one day create and lead novel programs as well as implement sound health policy that is adaptive and applicable to a variety of demographic situations with unique needs like those of northern New Mexico. He is currently considering PhDs in Economics or related fields that model complex social systems.

Sierra Hedrick
Studies at University of Kentucky
Sierra is an Economics major at the University of Kentucky. She is from a small town in the Appalachian region of Kentucky, but hopes to be able to travel and work in other parts of the world. Sierra is a Global Scholar at UK, which peaked her interest in international business. She applied to IDDEAS because she wanted to learn more about the research aspect of business both on a global and domestic scale.

Anmol Kanotra
Graduated from University of Louisville
Anmol studied at University of Louisville double majoring in Finance and Economics and minoring in Biology. Additionally, Anmol interned at Humana in the Healthcare Economics department. She was involved in the installation process of the first professional business fraternity on campus as well as chartering a student chapter of the Financial Management Association (FMA). Anmol chose to apply to IDDEAS to help her pursue a doctorate in Healthcare Economics. Anmol aims to complete a dissertation as a stepping stone towards future projects where she will design systems and processes and create protocol to assist healthcare organizations and hospitals in managing their financial and management systems more competently and cost-effectively. By participating in IDDEAS, Anmol learned about the Wharton's doctorate program and discussed possible dissertation topics with professors.

Kevin Lee
Studies at Paul Quinn College
Kevin studies at Paul Quinn College in Dallas, Texas, dual majoring in Business and Pre-Law. He was born and raised in Pittsburgh, PA where he graduated from Penn Hills Senior High School. He excelled both professionally, securing an internship at a law firm, as well as academically, graduating early and at the top of his class. Recently, during his first semester in college he won $20,000 for his school by creating and pitching a business plan to over 100 CEO's and Business leaders during a fast pitch competition. Kevin applied to IDDEAS to assist him throughout my career.

Kelly McClure
Graduated from Cornell University
Kelly McClure is a native of Davenport, Florida and graduated from Cornell University. She studied Industrial and Labor Relations with a concentration in international and comparative labor policy. A McNair Scholar, Kelly plans to pursue a PhD in Economics with a focus on labor and employment issues. The IDDEAS program provided her with a better understanding of careers in business research and academia.

Barney Mutumha
Studies at Huston-Tillotson University
Barney is an accounting major at Huston-Tillotson University in Austin, Texas. He was born and raised in Harare, Zimbabwe. Barney's passion for learning and his intellectual curiosity motivated himto apply to IDDEAS. Participating in the program allowed him to learn more about the world of doctoral studies. Barney gained invaluable knowledge from the established professors and current PhD students. Barney's career goal is be in a position where he will be able to provide operational and strategic plans for a multitude of startup companies, and underperforming businesses to impact economies around the globe.

Siyabonga Ndwandwe
Graduated from Macalester College
Siyabonga graduated an Economics major from Macalester College in Minnesota, originally from Hluti, Swaziland. He is passionately interested in leveraging econometric estimation methods in generating evidence that opens minds and shapes decisions in a range of industries and geographies. Through the IDDEAS program he connected with graduate students and faculty at Wharton, learned more about doctoral research, and leveraged their networks to set in motion his career in academia.

Meredith Paker
Pursuing PhD in Economics at the University of Oxford
Meredith was an Economics major at the University of Georgia, originally from Madison, Wisconsin. She is most interested in health, labor, and education economics, but also likes computer science, math, statistics, and Russian literature. She spent the last year doing economics research on off-label prescriptions, and applied to the IDDEAS program to learn more about what it means to be a researcher and an educator. Meredith also love to travel, dance, lead a Girl Scout troop of rambunctious middle schoolers, and DJ at her campus radio station.

Fred Shaykis
Graduated from Princeton University

Fred studied Psychology at Princeton. He is originally from New York City. Fred hopes to someday work in the intersection of psychology and public health, using what we know about behavior and decision making to design effective policies and interventions. Fred is interested in gaining some exposure to research in business and management, and met people working in the field at IDDEAS.

Rebecca Silver
Graduated from the University of Pennyslvania
Rebecca grew up in Toronto, Canada. She studied Psychology at the University of Pennsylvania. Rebecca applied to IDDEAS out of interest in studying Management. Specifically, she would like to pursue a career that integrates Organizational Behavior and Positive Psychology. As a result, Rebecca found the program to be an excellent opportunity to explore the option of getting a PhD in the field. IDDEAS helped her clarify how to best achieve her academic and career goals.

Daniel Jihoon Sung
Pursuing PhD in Economics at Yale University
Daniel majored in Economics and Math. He is interested in going to graduate school in either business economics or finance. During IDDEAS, Daniel built connections with faculty members, graduate students, and fellow undergraduate students and got a better picture of what it is like to pursue research in business. For research interests, Daniel is interested in the interaction of macroeconomics, finance and political economy and has conducted research on China's financial policies and the role of macroeconomic thought on central bank policies.

Minho Vo
Pursuing PhD in Entrepreneurship and Family Enterprise at INSEAD
Minho studied economics at Swarthmore College where he was also a Lang Opportunity Scholar. Minho is passionate about strategic management and business solutions for the economic and political development, hoping to pursue applied research in this space in the future. He took a gap year in 2013 to work for a social enterprise start-up providing affordable primary care for rural Indians and later joined a social investor in Mumbai. He also runs a student organization based in Vietnam dedicated to mobilizing public support for Vietnamese orphan children which he cofounded in 2009, when his interest in management and development work also began.

Ting Zhang
Graduated from University of Pennsylvania
Originally from China, Tina studied psychology and economics, and she would like to pursue psychology-related topics in the future. Tina started her research journey as a research assistant in the OPIM Department in her sophomore year. Most recently, she worked on intervention research with Geoffrey Cohen at Stanford last summer, and an independent study with the Good Judgment Project. By attending IDDEAS, Tina learned how professors & doctoral students came to their research interest and the real world impact of their research.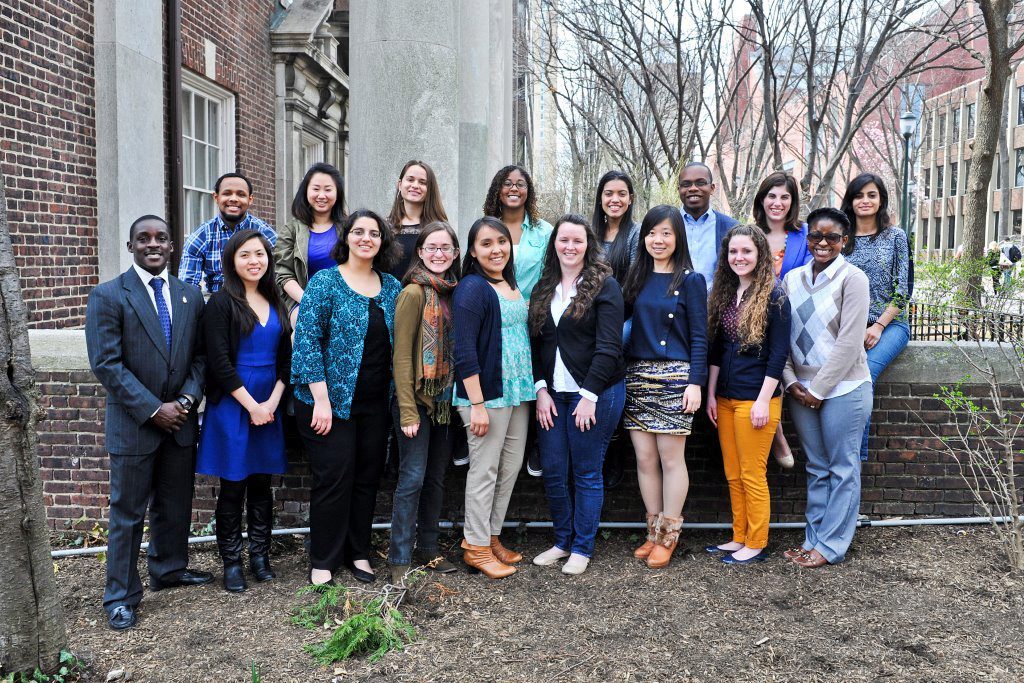 "I really enjoyed this session and gained a greater understanding of collaboration among scholars. It made me want to become a professor even more! I appreciate the opportunity to practice creating questions, discussing research methods, and presenting research for the first time."
-2014 IDDEAS Scholar
2014 Scholar Biographies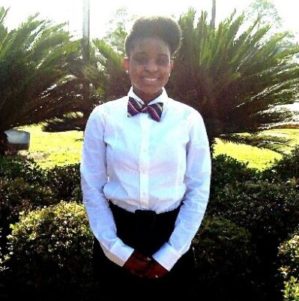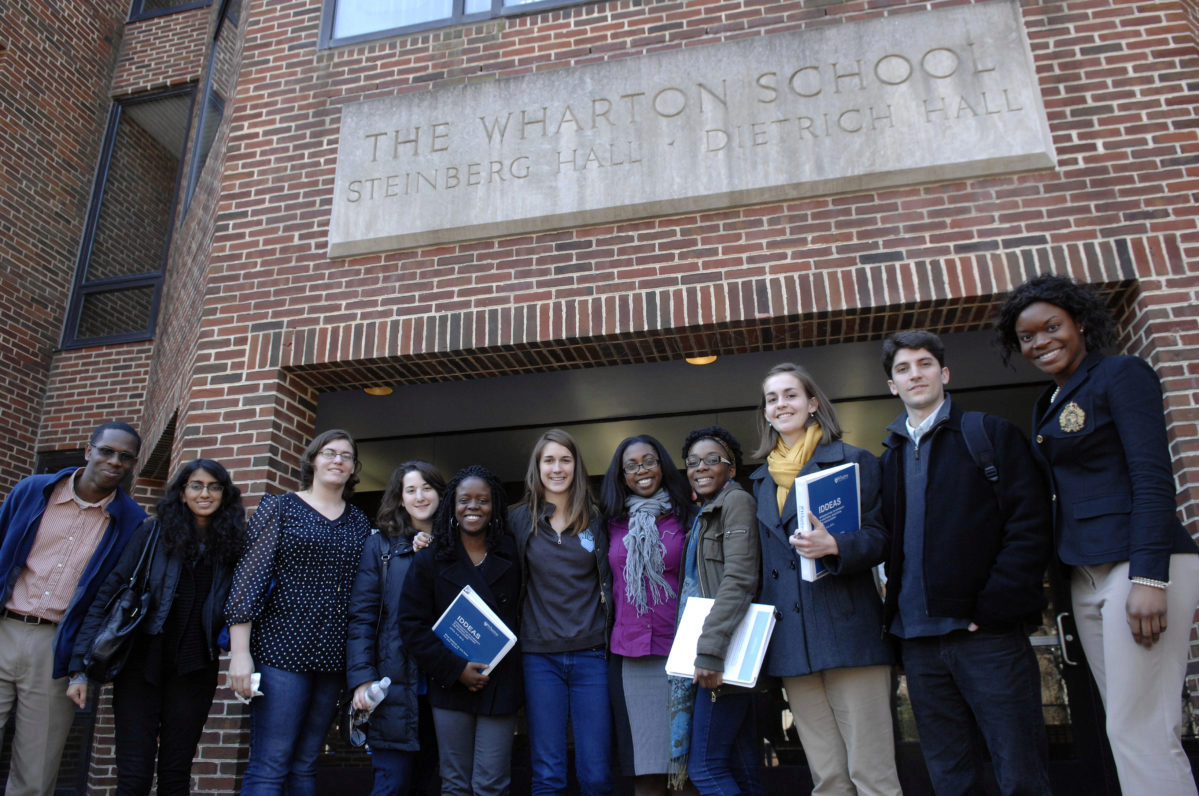 "Before IDDEAS, I did not know what it meant to get a PhD from a business school. It was really helpful to see Wharton professors and doctoral students give presentations on past and present studies. Now I have a broader understanding of doctoral programs and research."
-2013 IDDEAS Scholar
2013 Scholar Biographies