Over the past 5 years, we have welcomed 68 IDDEAS Scholars from more than 30 institutions to participate in the IDDEAS Program. Read more below about who they are and what they're interested in — you might find you have some things in common.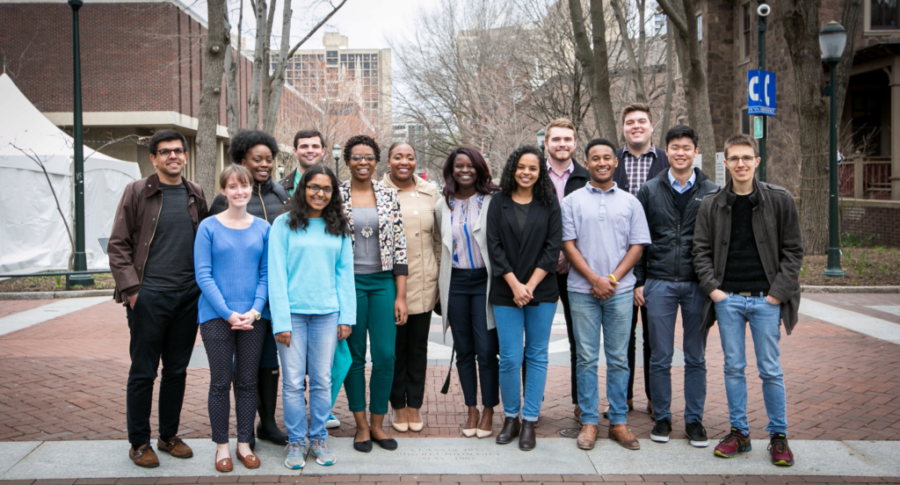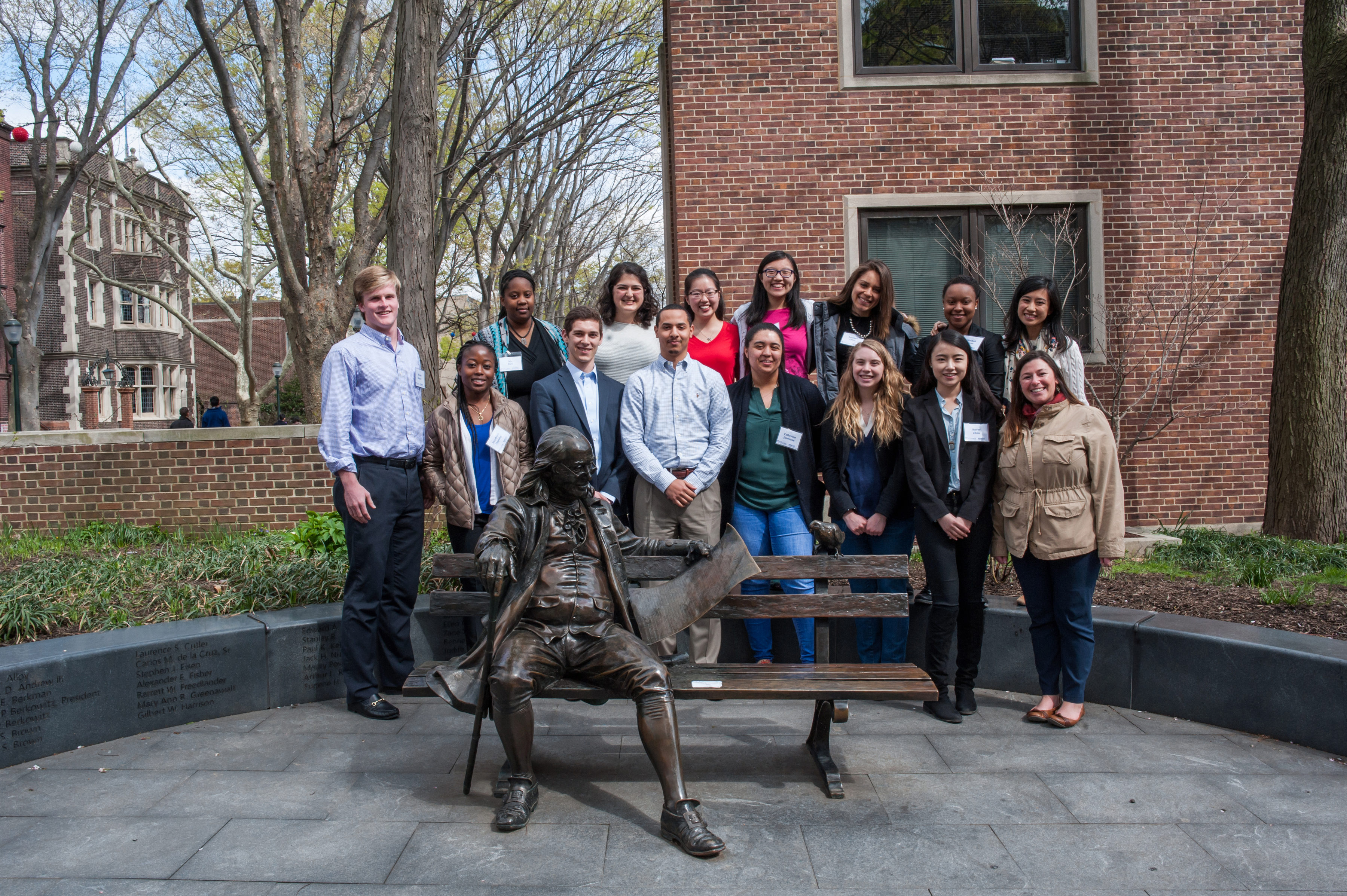 "After IDDEAS and working in Financial Services, I realized that a life of learning via the research process is exactly the kind of career that I want. I now see myself within a doctoral program in the next 2-4 years, which I didn't see before."
-2016 IDDEAS Scholar
2016 Scholar Biographies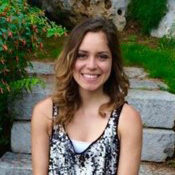 Arianna Ulloa
Graduated from University of Pennsylvania
Arianna majored in Psychology and minored in Nutrition. She was born in Lima, Peru and moved to Tampa, Florida at the age of seven. Arianna continues to live in Tampa. She intends to pursue a postgraduate education that would be a natural continuation of her undergraduate research in psychology and behavioral economics. She could see her professional life leading her to various directions, from utilizing her research to help the health realm through improving health behaviors to utilizing her research to help the business realm by helping decision making on an organizational level.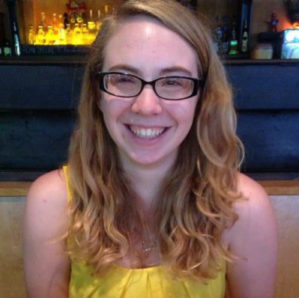 April Meehl
Graduated from University of Pennsylvania
April is from North East, PA. She concentrated in Statistics with a minor in Mathematics. Upon graduation, April began working as a Research Analyst at the Federal Reserve Bank of New York and will eventually apply for graduate school. During IDDEAS, April explored various interests in Finance, Economics, and Statistics and learned about the different doctoral programs Wharton has to offer in these fields.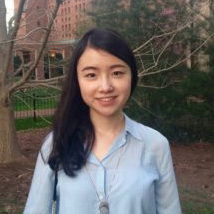 Sherry Zhou
Graduated from Colorado State University.
Sherry transferred from Shanghai to Colorado because of her passion of exploring various perspectives and meeting with different people. Growing up in an academic family, Sherry witnessed the huge influence of mentors on students, and has always been fond of the academic atmosphere where she can dive into intellectually intriguing and empirically meaningful areas. Her research experience has made the long-term goal of working as a professor clearer, as she found herself fully immersed in the intellectual challenge and learning curve associated with the dynamic process of interpreting real business phenomena. Therefore, Sherry applied for IDDEAS, with the hope to gain valuable advice from renowned faulty and current students at Wharton and have meaningful conversations with peers with similar career goals.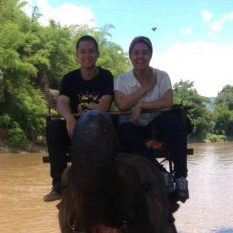 Catherine Jimerson
Graduated from University of Illinois Champaign-Urbana
Catherine studied Management and East Asian Languages and Cultures. She grew up in Waukegan, Illinois, and started traveling in High school. So far she has been to 9 countries and 4 continents, but she has never traveled in Europe. Catherine applied to IDDEAS because she is interested in the World's diversifying work forces, and hopes to meet people who are talking about diversity and its real world outcomes. She would like to get her PhD, hopefully studying expat leaders and how leadership works when you are not part of the in-group.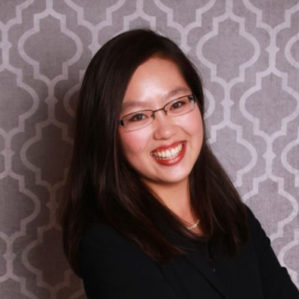 Amy Shan
Graduated from University of Pennsylvania
From Madison, South Dakota, Amy studied at Wharton concentrating in Accounting and Marketing and minoring in Music. Amy always wanted to become a teacher, and her life goal is to empower young adults as a business professor. At Penn, she enjoyed empowering others as a tutor for Penn's Critical Writing Program, Accounting 102, and West Philly Tutoring Project. Amy is inquisitive, diligent, kind, and resilient as well as excited to learn new things and gain more research experience! Through the IDDEAS program, Amy explored the exciting academic and career opportunities related to her goals of pursuing a business PhD and becoming a professor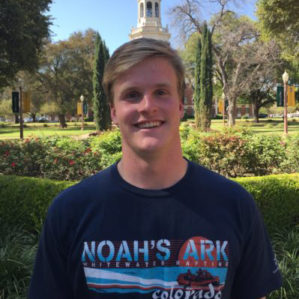 Wesley Harper
Studies at Baylor University
Wesley is from Orlando, Florida and studies at Baylor University in Waco, Texas. He is majoring in accounting and finance. He applied to IDDEAS to learn more about doctorate level research and to engage with like-minded students. Upon conclusion of IDDEAS, Wesley found a more thorough understanding of the world of graduate level research.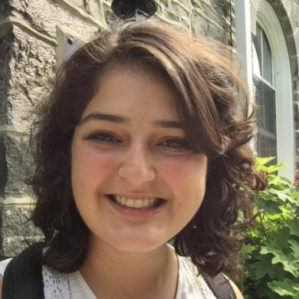 Stephanie Kestelman
Graduated from Swarthmore College
Stephanie studied in economics and statistics. She also took classes in sociology, anthropology and political science to complement her economics degree. Stephanie was born and raised in São Paulo, Brazil. She has travelled to four continents and to countries all across the development spectrum. She is interested in development economics, more specifically in growth economics and public-private partnerships. Stephanie is interested in pursuing a doctoral degree in economics, and would like to learn more about research topics, graduate programs and processes, and career possibilities for after graduate school. Stephanie would be the first in her family to pursue a graduate degree, so IDDEAS was also an opportunity network with professors and current graduate students.
Makkah Hayes
Studies at Cheyney University of Pennsylvania
Makkah is working on a Bachelors of Arts degree in Psychology. Her many campus roles included Keystone Honors Academy member, The National Society of Leadership and Success Executive Board Officer, the Psychology Club President, the Pre-Law Society Treasurer, and as a Head Resident Advisor for the two honors residence halls. She hopes to further develop as a professional in ethics, legal and professional studies. Makkah has been accepted in graduate school programs at Temple University and Morgan State University. She is excited to continue her education on the Masters level moving toward the doctorate level in a few years.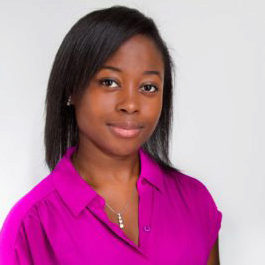 Elizabeth Oppong
Studies at the University of Pennsylvania
Elizabeth majors in Economics and Chinese. She grew up in Georgia but went to high school outside of Boston. Elizabeth applied to IDDEAS because although she will be working in investment banking after graduation, she has always been interested in pursuing a doctoral program down the road. Elizabeth started getting involved with research her freshman year as an assistant, and that passion for the practical application of theory has persisted to this day. She gained a better understanding of the preparation and skills needed to successfully apply for and complete a doctoral program at Wharton in addition to developing a broader understanding of the different specialization areas and where she might fit in.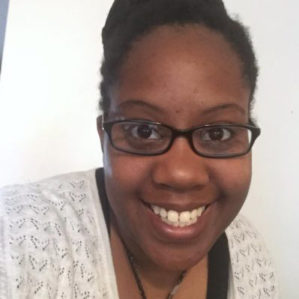 Nia Bell
Studies at Georgia Gwinnett College
Nia is a Management Information Systems major at Georgia Gwinnett College. She originally had no idea what she wanted to major in, settling for general business to fill the slot. But after 3 1/2 years of being general business, she began to despair of ever finding something that she was passionate about. Enter Dr. Napier. Dr. Napier is a professor at Nia's college, and from the moment she entered her MIS class, she knew that she'd found her niche. Dr. Napier was the one who began to show Nia that MIS can be about solving the mysteries that plague businesses, and helping find the right combination of tactics and strategies for their optimum growth. Never had any other major offering met so many of her intrinsic motivations. Nia learned more about the doctoral program and experienced the research potential available in the field.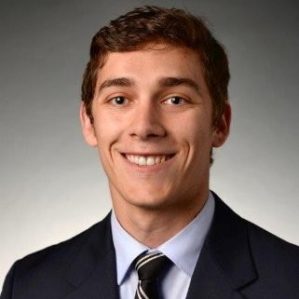 Peter Marconi
Graduated from Loyola University Maryland
Peter majored in Finance and minored in Math. Peter met fellow students interested in pursuing social justice through careers in academia through IDDEAS. Peter's potential research areas of interest include empirical corporate finance, behavioral finance, and financial literacy. He currently lives in Baltimore and is employed by a boutique investment bank.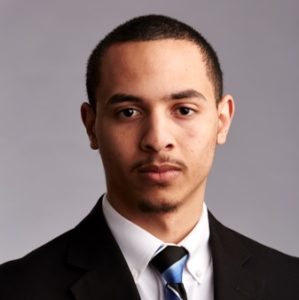 McKenzie Preston
Graduated from Georgia Gwinnett College
McKenzie majored in International Business. He has been involved in various research projects focused on change initiatives, education and workplace diversity. McKenzie is currently working on a research project that focuses on business stereotypes. He is hoping to pursue a master's degree in I/O psychology as well as a PhD. in Human Resources/Organizational Behavior on his way to becoming a college professor.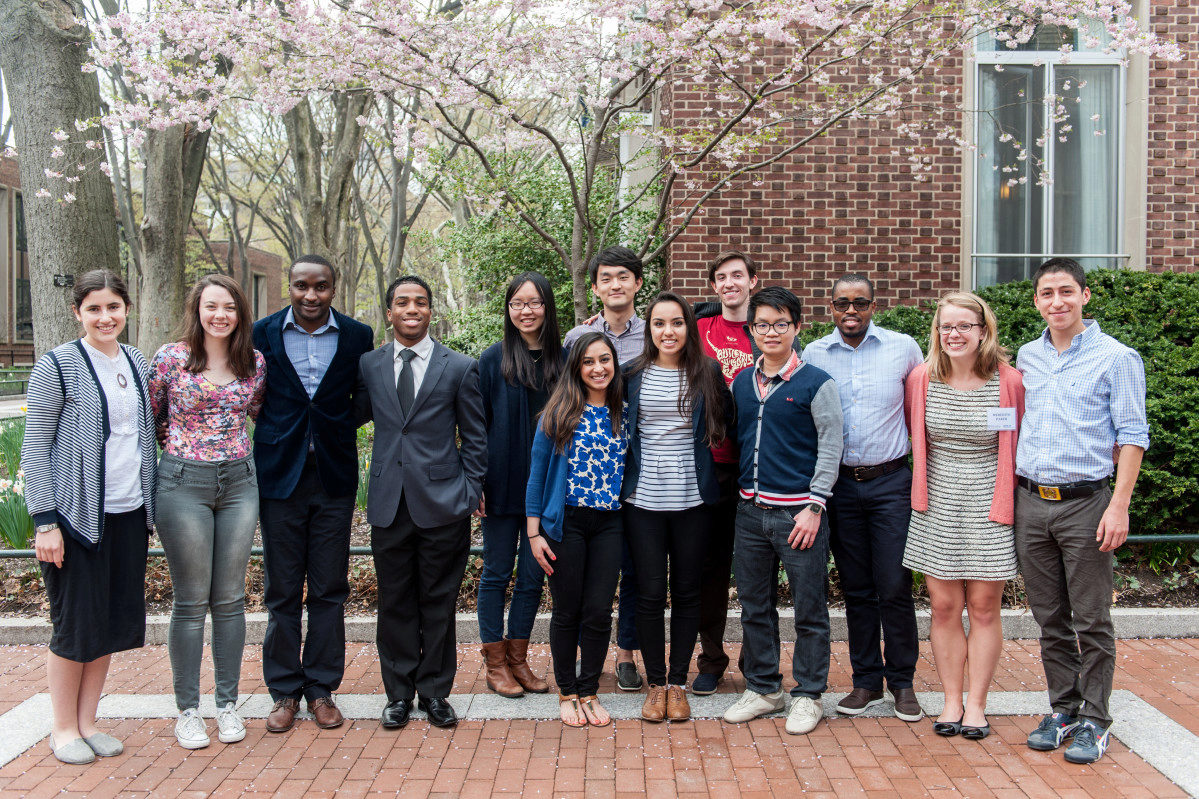 "I loved my experience at IDDEAS! It helped me decide I wanted to pursue academic economics. I am looking forward to beginning graduate school at the University of Oxford next fall!"
-2015 IDDEAS Scholar
2015 Scholar Biographies

Sergio Gonzales
Graduated from University of New Mexico
Sergio graduated from the University of New Mexico studying Health, Medicine & Human Values–an interdisciplinary degree drawing form Math & Statistics, Physical & Natural Sciences, and Social Sciences–with minors in Chicana & Chicano Studies and Navajo Language & Linguistics. Sergio is originally from rural northern New Mexico and has deep roots in the indo-hispano community that predates colonization of the area by the United States and Spanish empires. Firsthand experience with geographic and racial disparities in health care motivated him to become a professional academic and health services researcher. He hopes to one day create and lead novel programs as well as implement sound health policy that is adaptive and applicable to a variety of demographic situations with unique needs like those of northern New Mexico. He is currently considering PhDs in Economics or related fields that model complex social systems.

Sierra Hedrick
Studies at University of Kentucky
Sierra is an Economics major at the University of Kentucky. She is from a small town in the Appalachian region of Kentucky, but hopes to be able to travel and work in other parts of the world. Sierra is a Global Scholar at UK, which peaked her interest in international business. She applied to IDDEAS because she wanted to learn more about the research aspect of business both on a global and domestic scale.

Anmol Kanotra
Graduated from University of Louisville
Anmol studied at University of Louisville double majoring in Finance and Economics and minoring in Biology. Additionally, Anmol interned at Humana in the Healthcare Economics department. She was involved in the installation process of the first professional business fraternity on campus as well as chartering a student chapter of the Financial Management Association (FMA). Anmol chose to apply to IDDEAS to help her pursue a doctorate in Healthcare Economics. Anmol aims to complete a dissertation as a stepping stone towards future projects where she will design systems and processes and create protocol to assist healthcare organizations and hospitals in managing their financial and management systems more competently and cost-effectively. By participating in IDDEAS, Anmol learned about the Wharton's doctorate program and discussed possible dissertation topics with professors.

Kevin Lee
Studies at Paul Quinn College
Kevin studies at Paul Quinn College in Dallas, Texas, dual majoring in Business and Pre-Law. He was born and raised in Pittsburgh, PA where he graduated from Penn Hills Senior High School. He excelled both professionally, securing an internship at a law firm, as well as academically, graduating early and at the top of his class. Recently, during his first semester in college he won $20,000 for his school by creating and pitching a business plan to over 100 CEO's and Business leaders during a fast pitch competition. Kevin applied to IDDEAS to assist him throughout my career.

Kelly McClure
Graduated from Cornell University
Kelly McClure is a native of Davenport, Florida and graduated from Cornell University. She studied Industrial and Labor Relations with a concentration in international and comparative labor policy. A McNair Scholar, Kelly plans to pursue a PhD in Economics with a focus on labor and employment issues. The IDDEAS program provided her with a better understanding of careers in business research and academia.

Barney Mutumha
Studies at Huston-Tillotson University
Barney is an accounting major at Huston-Tillotson University in Austin, Texas. He was born and raised in Harare, Zimbabwe. Barney's passion for learning and his intellectual curiosity motivated himto apply to IDDEAS. Participating in the program allowed him to learn more about the world of doctoral studies. Barney gained invaluable knowledge from the established professors and current PhD students. Barney's career goal is be in a position where he will be able to provide operational and strategic plans for a multitude of startup companies, and underperforming businesses to impact economies around the globe.

Siyabonga Ndwandwe
Graduated from Macalester College
Siyabonga graduated an Economics major from Macalester College in Minnesota, originally from Hluti, Swaziland. He is passionately interested in leveraging econometric estimation methods in generating evidence that opens minds and shapes decisions in a range of industries and geographies. Through the IDDEAS program he connected with graduate students and faculty at Wharton, learned more about doctoral research, and leveraged their networks to set in motion his career in academia.

Meredith Paker
Graduated from the University of Georgia
Meredith was an Economics major at the University of Georgia, originally from Madison, Wisconsin. She is most interested in health, labor, and education economics, but also likes computer science, math, statistics, and Russian literature. She spent the last year doing economics research on off-label prescriptions, and applied to the IDDEAS program to learn more about what it means to be a researcher and an educator. Meredith also love to travel, dance, lead a Girl Scout troop of rambunctious middle schoolers, and DJ at her campus radio station.

Fred Shaykis
Graduated from Princeton University

Fred studied Psychology at Princeton. He is originally from New York City. Fred hopes to someday work in the intersection of psychology and public health, using what we know about behavior and decision making to design effective policies and interventions. Fred is interested in gaining some exposure to research in business and management, and met people working in the field at IDDEAS.

Rebecca Silver
Graduated from the University of Pennyslvania
Rebecca grew up in Toronto, Canada. She studied Psychology at the University of Pennsylvania. Rebecca applied to IDDEAS out of interest in studying Management. Specifically, she would like to pursue a career that integrates Organizational Behavior and Positive Psychology. As a result, Rebecca found the program to be an excellent opportunity to explore the option of getting a PhD in the field. IDDEAS helped her clarify how to best achieve her academic and career goals.

Daniel Jihoon Sung
Graduated from Swarthmore College
Daniel majored in Economics and Math. He is interested in going to graduate school in either business economics or finance. During IDDEAS, Daniel built connections with faculty members, graduate students, and fellow undergraduate students and got a better picture of what it is like to pursue research in business. For research interests, Daniel is interested in the interaction of macroeconomics, finance and political economy and has conducted research on China's financial policies and the role of macroeconomic thought on central bank policies.

Minho Vo
Graduated from Swarthmore College
Minho studied economics at Swarthmore College where he was also a Lang Opportunity Scholar. Minho is passionate about strategic management and business solutions for the economic and political development, hoping to pursue applied research in this space in the future. He took a gap year in 2013 to work for a social enterprise start-up providing affordable primary care for rural Indians and later joined a social investor in Mumbai. He also runs a student organization based in Vietnam dedicated to mobilizing public support for Vietnamese orphan children which he cofounded in 2009, when his interest in management and development work also began.

Ting Zhang
Graduated from University of Pennsylvania
Originally from China, Tina studied psychology and economics, and she would like to pursue psychology-related topics in the future. Tina started her research journey as a research assistant in the OPIM Department in her sophomore year. Most recently, she worked on intervention research with Geoffrey Cohen at Stanford last summer, and an independent study with the Good Judgment Project. By attending IDDEAS, Tina learned how professors & doctoral students came to their research interest and the real world impact of their research.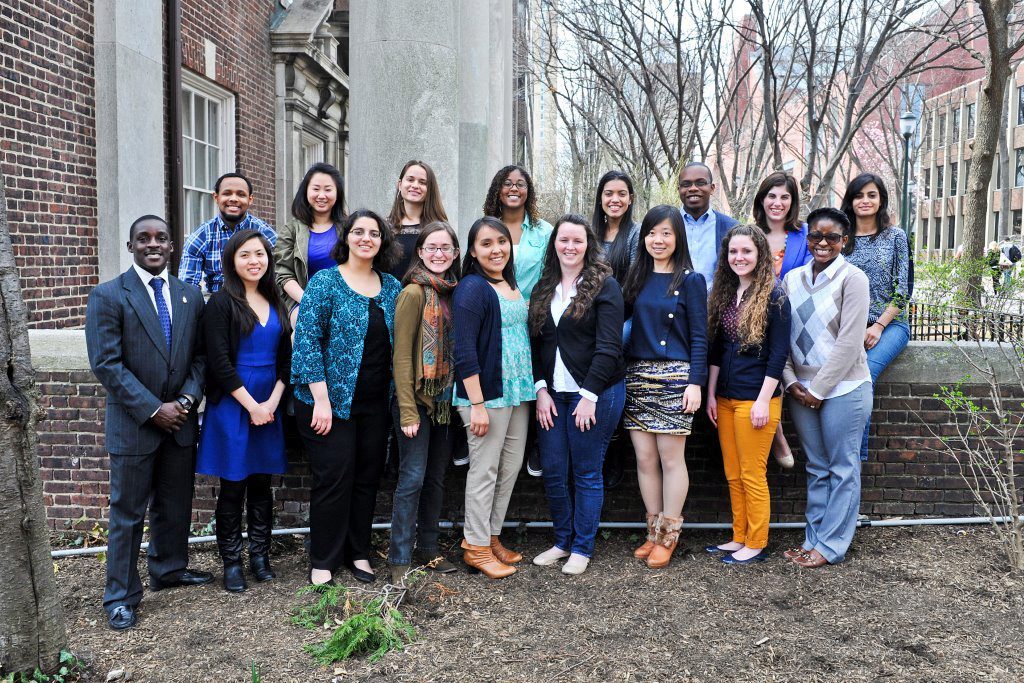 "I really enjoyed this session and gained a greater understanding of collaboration among scholars. It made me want to become a professor even more! I appreciate the opportunity to practice creating questions, discussing research methods, and presenting research for the first time."
-2014 IDDEAS Scholar
2014 Scholar Biographies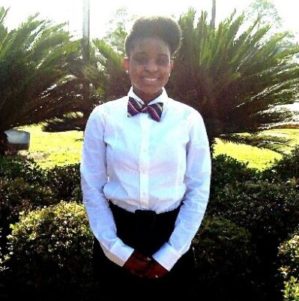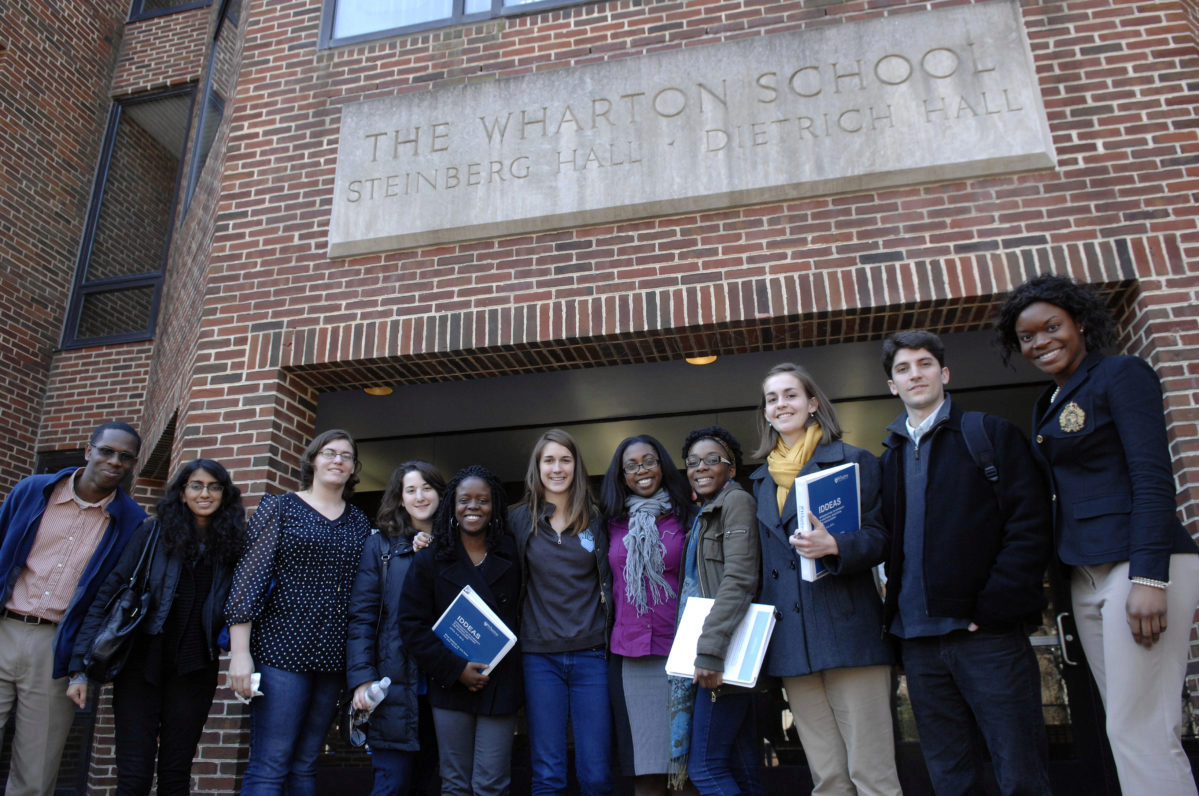 "Before IDDEAS, I did not know what it meant to get a PhD from a business school. It was really helpful to see Wharton professors and doctoral students give presentations on past and present studies. Now I have a broader understanding of doctoral programs and research."
-2013 IDDEAS Scholar
2013 Scholar Biographies